'LOVE PATTAYA THAILAND FOUNDER' LEAVES 'CITY OF LOVE' FOR 'CITY OF JOY'
BOSS WANTS BETER ENVIRONMENT FOR HIS CHILDREN IN KOLKATA
BUT INVESTING WITH THESE NEW MONEY MEN FROM RURAL ENGLAND MAY EARN YOU 'POULTRY' GAINS
The man who created the website 'Love Pattaya Thailand' to promote the delights of the controversial Thai resort town is quitting and leaving to live instead in the 'City of Joy' – Kolkata.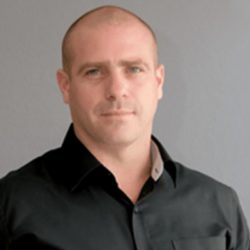 David Simpson, arrived first in Thailand to be later joined by his children, his father and two brothers, who have a history in second hand car sales, trading and betting in rural Suffolk in the U.K.
He is leaving, he says, because he says he has found the best investment product on the market and to find a better environment for his children. He received a job offer he could not refuse.
He is selling investment bonds in a group which provides education to Indian children, he says. These are being promoted by his Pattaya investment company 'Emerging Trends Advisors', which now also gives a Kolkata address as its main office.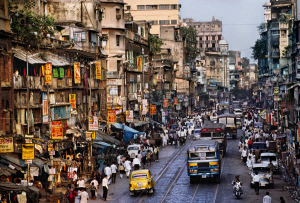 Happily, the job offer David Simpson could not refuse was to become the Managing Director of the company which is the recipient of the cash – the Aditya Group, which is currently paying of US$20 million in loans.
And he is also MD of the Singapore based company Tectona Pte, controlled he says by his mother, Jacqueline Chapman,  back in Suffolk, through which all funds will be initially received.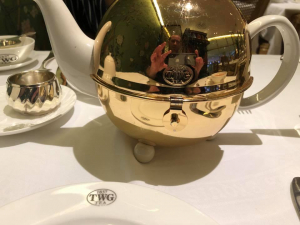 This is clearly a smart move for David Simpson, who last week was posting pictures of himself reflected in a silver teapot while taking tea and a burger at the Marina Bay Sands Hotel. (£8 for the cheapest pot of tea).
And this was a far cry from the time just before he arrived in Thailand when his house in Suffolk was the subject of a compulsory wind up order and he had to seen the keys to the bank.
The Simpson family pulled together in the crisis as they did when the patriarch Jules Simpson was jailed in 2007 at Ipswich Crown Court for two years and three months for fraud and banned from running a business for six years.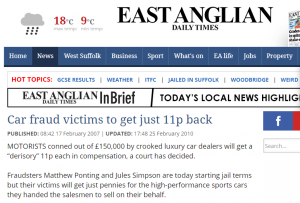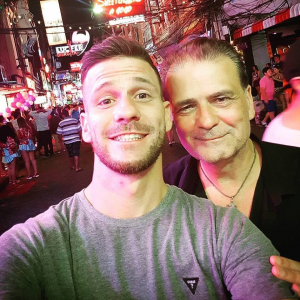 Together with others and trading as Suffolk Sports he put an ad out on Autotrader describing their company as a market leader selling sports prestige cars. They basically took in cars for sale and, well, just kept the cash, the court was told.
But 'False claims' had previously also hit the family, it seems.
'My father was later released on appeal as it was proved that he did not receive any of the proceeds,' said David Simpson.
The family banded together in 'Love Pattaya Thailand' and wised up on the cash front. Jules, Jay, Paul and David could all be seen promoting, even taking on television to promote their affection for the city and their guide to its go-go-bars, pubs, and property, and accommodation, which of course is where the money is. And the Thai authorities just loved the name.
It was not long before they had started their own investment company, which they described as the 'modern day alternative to a high street bank'. (It's not)
Heading the company was David Simpson with history as a Trainee Advisor at Co-operative Insurance, and a spell as a trader in Suffolk. He said he passed the Financial Services Authority (now the Financial Conduct Authority) exam to work as a Financial Adviser in the latter years of his 'trading'.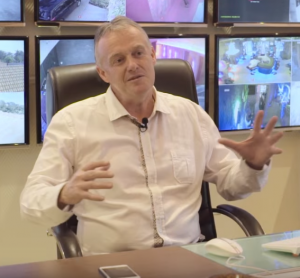 Emerging Trends Advisors then became a major vehicle to drive funds to Kurt Svendheim's New Nordic Group, which if you read the local media is Pattaya's greatest success story. In fact Emerging Trends Advisors claimed in one of of their websites to be New Nordics 'sole financier'.
(Emerging Trends Advisors was not the sole financier).
The New Nordic Group seemed and still does seem a runaway success.
But if you read the wisdom of some financial expert such as 'Bond Review', you might run a mile.
In short, claims Bond Review, Emerging Trends/New Nordic make misleading statements. Unless you are prepared to lose $200,000 it might be better to do some more due diligence. Bonds secured on property are by no means watertight.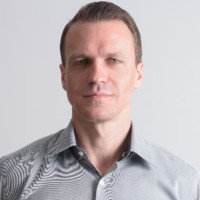 New Nordic has been so good at marketing and construction that it has covered a large section of Pratamnak Hill in Pattaya with its orange coloured developments, and is expanding in Indonesia, the Philippines and Africa. And New Nordic has even taken on David's brother Paul Simpson as its Marketing Director for its new subsidiary 'The Auran Group' prior to ETA's Kolkata relocation.
Paul had a previous history with 'Betfair' and dabbled in property in Pattaya.
The Auran Group, registered by Kurt Svendheim, in Wilshire Boulevard, L.A., does pretty much the same as Emerging Trends/Nordic and seems to be selling bonds for Nordic taking over this side of Nordic's affairs. It's selling US$15 million in bonds with a minimum subscription of US$10,000 for a new hotel on Pratamnak Hill, Pattaya.
Certainly, the movers and shakers are flash with cash.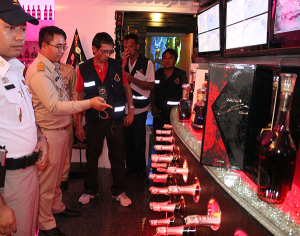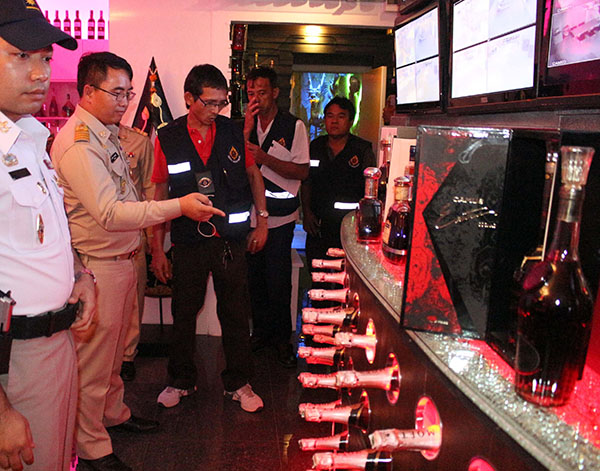 In fact, when Svendheim's house was raided by Thai police during one of his parties the Thais gasped at the opulence. The champagne was Premier Kru and the cars would never realise their full potential in Pattaya's streets.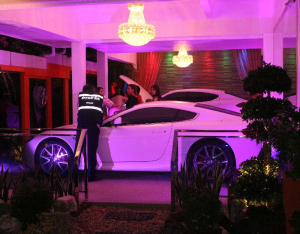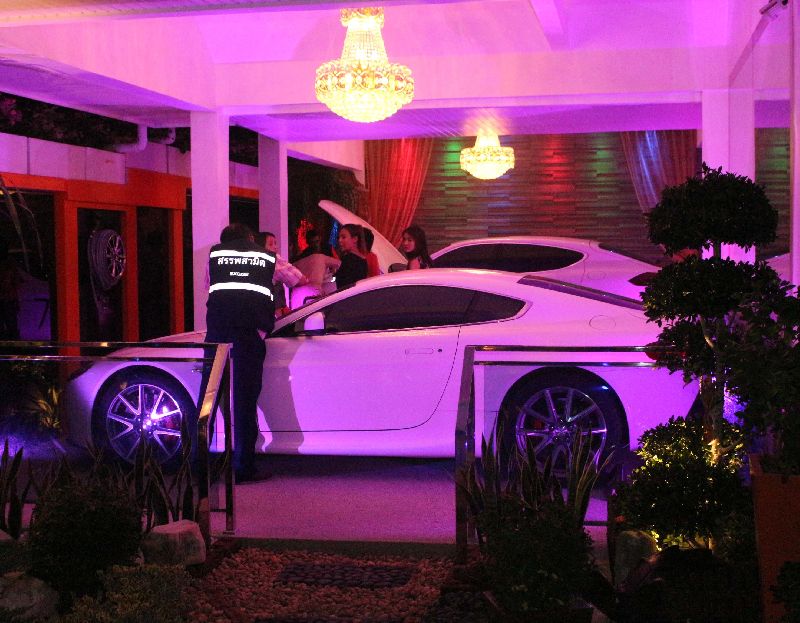 There will  be the critics and cynics who claim that this is all a Ponzi just like Svendheim's previous property dealing in Brazil and Bulgaria. That is easily put down to jealousy.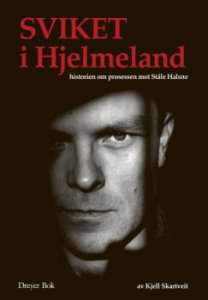 Svendheim himself is one of the principal subjects of the book 'Sviket I Hjemeland' or 'Betrayal at Hjelmeland', which is a story about how Svendheim almost took down the Norwegian Hjemeland Sparkasse (bank).
The property ventures in Brazil and Bulgaria eventually went belly-up. I don't know how many people were ruined. Certainly. the bank lost US$80 million, but Kurt was now safe in Thailand and blaming his problems on the recession.
Officials at the bank took the rap for lending him the money and Svendheim did not return for questioning.
Currently Briton David Ames is awaiting trial in the U.K. for scamming £200 million out of punters for their dream holidays in the Caribbean sun.
But nothing was done after his projects in Pattaya, firstly under the name 'Harlequin' and taken over by Richard Haughton of Thailand Property and Media Exhibition Co. (TPME), failed to materialise.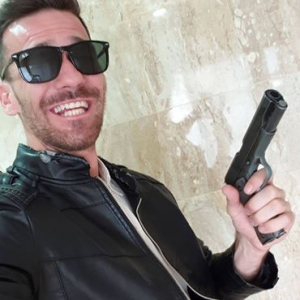 But to be fair to Kurt, he has actually built quite a lot of his projects, and he is still building them. Perhaps he has the magic touch.
Most of the Simpsons are still kicking around Pattaya but David,  Jay, and Jules, are making more and more trips to Kolkata.  And Emerging Trends has broken ties with Nordic.
Now in Kolkata the Aditya Group which is heavily mortgaged to the tune of US$20 million is looking forward to the better times.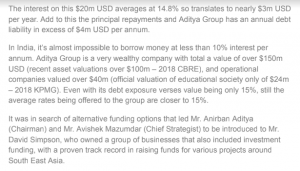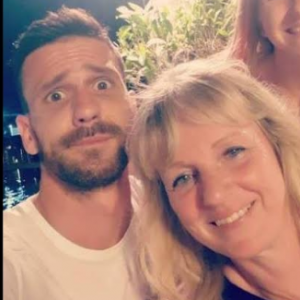 The fact that Emerging Trend Advisors (U.S. registered) are issuing the Aditya Group Bonds through a company in Singapore called Tectona Advisory Pte, Not only does this keep everything in the family it also enables it to avoid more rigid US S.E.C controls.
Tectona was of course set up through ETA so they get a second bite at the cherry.  But the only shareholder appears to be David's mum Jacqueline Chapman, (right) with Jay Simpson.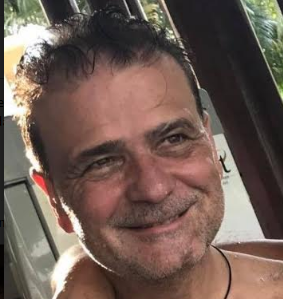 Jules  this week was temporarily holding fort in Pattaya for the 'Emerging Trend Advisors' Kolkata venture.
He emailed an enquirer seeking details of the Aditya Bond investment and put him off investing in Nordic/Auran for reasons he would explain over the phone.
And he was telling prospective clients that they are well subscribed already and the 'early bird' deadline would end in a few days. You can tell he's from farming country.
He told one enquirer not to go for any other fund which offers 'poultry' gains – like, ahem, Nordic.

Below is some of the land which is being used as security for the Aditya bonds. It looks quite pretty and certainly might make a good water sports location but probably not so easy to build on in the rainy season.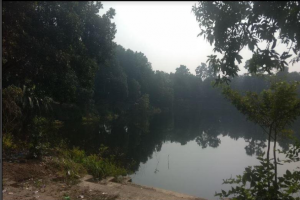 David Simpson says that he welcomes scrutiny. 'There is no foul (fowl?) play'.  Aware that investors my be cautious of scams being perpetrated by companies in India and Thailand he is taking steps to ensure that investors are fully protected. Although the land has not been transferred the deeds will be deposited in escrow to protect the investments.
This land he said had planning permission for change of use to housing complex and he produced the document below: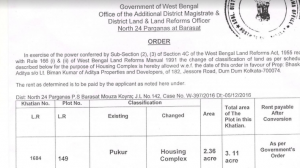 Finally, who has been promoting this deal in Thailand?
Yes, at a price ThaiVisa.com has been flouting this deal by one of its sponsors and their very own internet oik – no I did not mean geek – Jonathan Fairfield  has been slipping stories about it into the General Thai News section.  'Ethical Investment Opportunity Returns Up to 15 per cent'. (The percentages have come down a bit since that promo a week ago).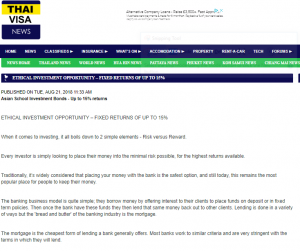 Cover Picture: David and Jay Simpson and Emerging Trends Advisors pose with Maradona
LINKS
Kurt Svendheim
https://www.andrew-drummond.com/2015/10/04/thailand-dream-holiday-boss-living/
Emerging Trends Advisors/New Nordic – Bond Review
https://bondreview.co.uk/2018/03/06/new-nordic-emerging-trends-re-corp-unregulated-bonds-paying-up-to-7-per-annum/
Emerging Trends Advisors Aditya Bond
https://emergingtrendsadvisors.com/aditya-group-bond-information/
Aditya Group
http://adityagroupindia.org/our-family/