THAI GOVERNMENT OFFICIALS INDICTED FOR FRAUD ON 'MURDERED' BRITISH BARRISTER
THAI ANTI-CORRUPTION COMMISSIONER WITH HIS BROTHER, AN ADVISOR TO THE THAI PRIME MINISTER GRABBED PALATIAL £74 MILLION RESORT WHILE OWNER WAS IN A COMA IN BRITAIN DYING FROM TRAUMATIC HEAD INJURIES.
'CLEAN UP YOUR 'UNTOUCHABLES!'
–Mother's message to Thai PM'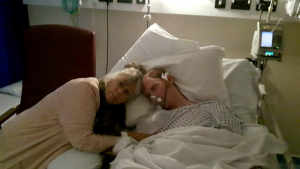 Two top Thai government officials have been summonsed to court accused of defrauding a British barrister whose mother says was murdered on the holiday island of Phuket.
The officials, one an advisor to the Prime Minister, and the second an anti-corruption commissioner now own and control 'The Lost Kingdom' resort on the island of Phuket owned by British barrister Steven Granville. The project was valued at £74 million.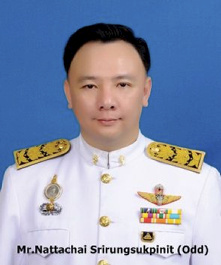 Named as Nattachai Srirungsukpinit, and Peerasak Srirungsukjinda the officials have been ordered by Thailand's Supreme Court to attend trial in Phuket in January 22nd. Also charged is Granville's former lawyer Songsak Pue-Kliang, who is alleged to have played a pivotal role in the alleged fraud.

Lawyer Steven Granville, who was called to the bar in 1991, was evacuated back to Britain in 2013 suffering from traumatic head injuries, which police said were the result of a motorcycle accident on Phuket. He later died in Barnstaple Hospital, Devon.
But Granville's mother Samantha, 76, and Trevor Simmonds, 85, from Boscastle, North Cornwall, claim that the accident scene was stage managed. 'My son was murdered!,' said Samantha, and it was just another Thai 'murder for gain'.
Steven, they said, died from severe blows to the back of his head. There were no other injuries on his body. No abrasions. No clothing was torn 'not even his white chinos'. And hospitals said the injuries were not consistent with a road accident.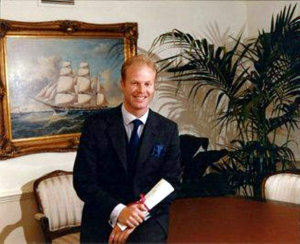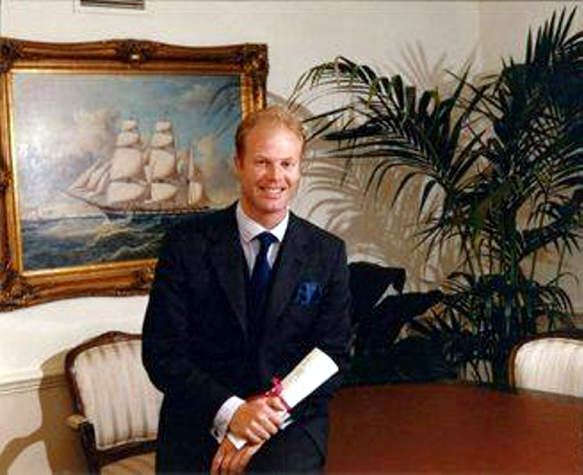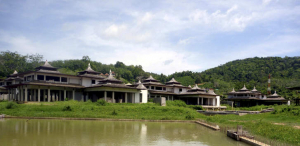 In a related case a former Deputy Commerce Minister Banyin Tangpakorn has been charged in Thailand with the murder for gain of a Chinese-Thai businessman. In that case the victim's death was also covered up as a road traffic accident.  The businessman Chuwong Sae Tang. was later found to have been beaten to death and then placed in his car which was run against a tree.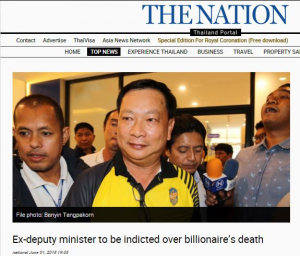 The businessman's stolen shares were later found to be in the property of employees and relatives of a financial company called AEC run by former government official and MP, Praphol Milinthajinda, as its Managing Director and Deputy Prime Minister, Wissanu Krea-ngam as its Chairman. A Thai model who was both the lover of Banyin and the victim also allegedly played a key role in the share transfer.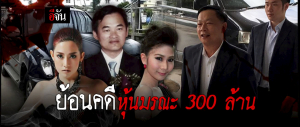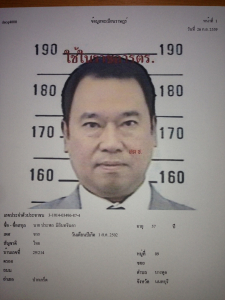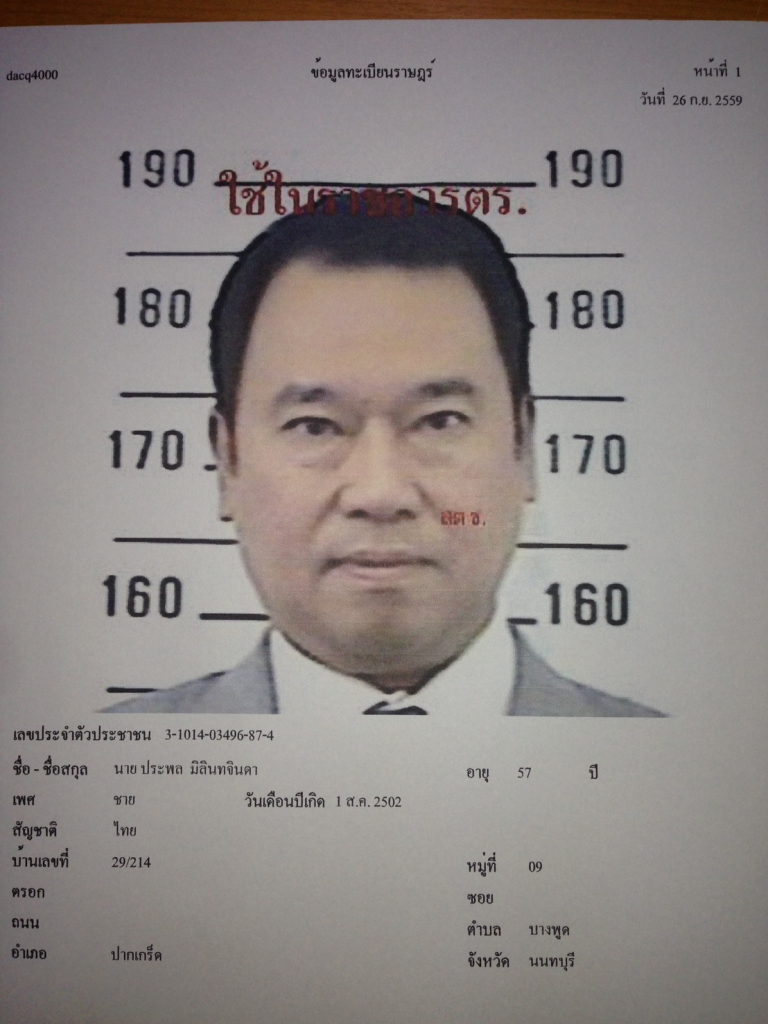 Praphol Milinthajinda, was the agent for the Prime Minister's advisor Nattachai, and his brother Peerasak a member of the government's 'Commission to Investigate Corruption & Misconduct and Enhance Good Governance' on the deal which was used to 'steal' The Lost Kingdom.
Praphol is the first defendant in a civil case brought by Mrs Simmonds for £74 million in damages. The other two defendants are two young Thai women into which the officials transferred the 'Lost Kingdom' – known in Thailand as the Puravana – a resort which Granville hoped would make the world's top ten listings.
The Thai quasi democratic but military controlled government headed by 2014 militrary coup leader General Prayuth Chan-ocha has announced a crack down on corrupt officials and 'influential people who do no good for society'.
But earlier this year its Deputy Agricultural Minister Thammanat Prompao was exposed as a convicted heroin trafficker who was jailed in Australia for trafficking in 3.2 ki8los of Chinse white. Thamamat's job in government was also in his words 'to feed the monkeys bananas'.  He was person in charge of distributing rewards and positions to coalition party members like Nattachai and Peerasuk.
Nattachai Srirungsukpanit himself was in 2011 ordered by the New South Wales Supreme Court to pay back AUS$5.3 million, his part of over A$8 million in cheques he and a group of Thai Chinese 'whales' bounced at the Star Casino in Sydney.
Peerasuk's company,  'Absolute Power World' was named as an illegal importer ot toxic waste in a police investigation. Police announced at the time that serious charges would be brought and the culprits could be sentenced to ten years in jail. However, the New York Times reported this month the matter was closed with small fines.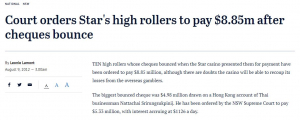 Mrs Simmonds, who has complained of lack of help from the Foreign Office said today
"I ask, no I beg, the Thai people to put an end to their untouchables and ask the government to carry out its promise to bring its infamous villains to justice for their crimes. Thai Police have done nothing despite promises. I am fighting not only for my son and his investors, but also for the mothers and fathers of children who have died in recent years Thailand under suspicious circumstances."
Samantha said she took a phone call from her son two days before the 'attack' on him. "I'm in trouble mum. I think I have done a deal with the mafia".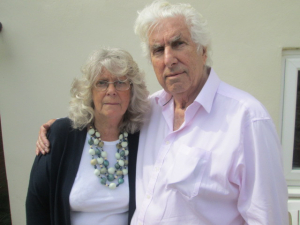 In Thailand Vincent McGowan, from Bournemouth, Hants, the former sales and marketing manager for Granville, told how he spoke to Granville the following day.
"He told me that he needed to leave Thailand or he would be killed for sure. I know he had a midnight meeting with the head of security for the two officials because he sent text messages to his girlfriend. But police have not even taken possession of the phone. Steven was found unconscious around 2.30 am the following morning."
Vincent McGowan has been handling the mother's cases repeatedly calling for Thai police investigations which he says have been 'promised with smiles' but never taken place.  He has also lodged a request for a review by the Supreme Court of 'misbehaviour' in the court in Phuket in the civil case.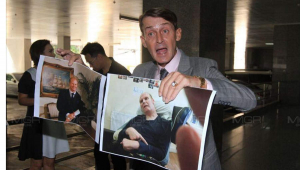 This relates to a document found in the court which shows how a judgement by a panel of judges in favour of the family was changed at the last minute by one judge by drawing a line through just one paragraph.
So far legal action has been supported by multiple investors who have also been robbed of their shares in 'Lost Kingdom' but now he says he will have to start a GoFundMe page to continue the battle.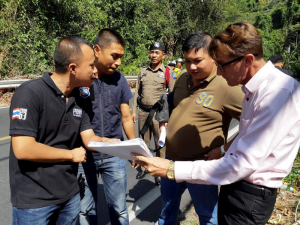 A Foreign and Commonwealth Office spokesman said: ""Our consular staff are supporting the family of a British man who died in 2017 following an incident in Thailand and remain in contact with the Thai police."
Next: A receipt for corruption in a Thai court