'AFRICAN WIFE' PLEADS GUILTY TO SEX TRAFFICKING BUT DOUGLAS SHOEBRIDGE IS ON THE RUN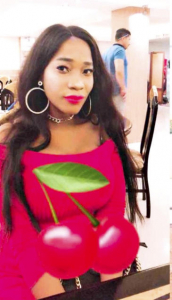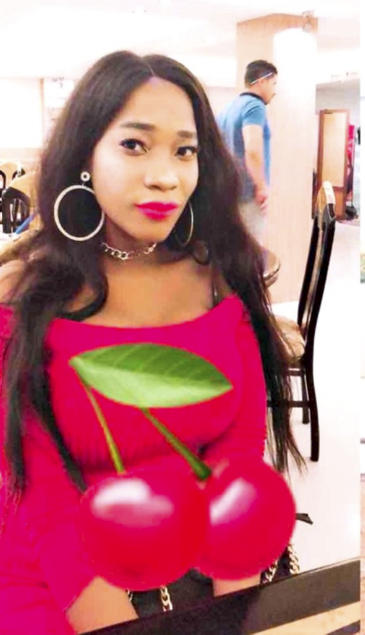 STAR WITNESS IN LUKE COOK DEATH SENTENCE DRUGS CASE WON'T BE RETURNING FOR HIS THAI WIFE AND DAUGHTER EITHER.
The African 'wife' of Douglas Shoebridge, the Australian volunteer policeman whose evidence led to the death sentence of fellow Aussie Luke Cook for drugs trafficking has pleaded guilty to trafficking in African women for the sex trade. But Shoebridge himself remains at large with a warrant out for his arrest on joint charges.
Sara Musa Chitanda had pleaded guilty at Bangkok Criminal Court last Monday and was remanded for in custody.
The prosecution charges state that together with Shoebridge, (a member of the dubious Transnational Crime Coordination Centre,  and known to the East African women as 'Baby Daddy')  Tanzanian born Chitanda brought the women from Tanzania and Kenya to Thailand for distribution throughout Asia to work in the prostitution trade.
While in Bangkok the women were housed in apartments in the Asoke-Din Daeng area and transported by taxis to venues including clubs where the pickings were good. Shoebridge, it is alleged, was allowed to sample the goods.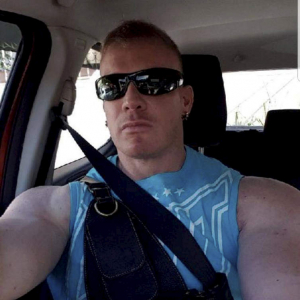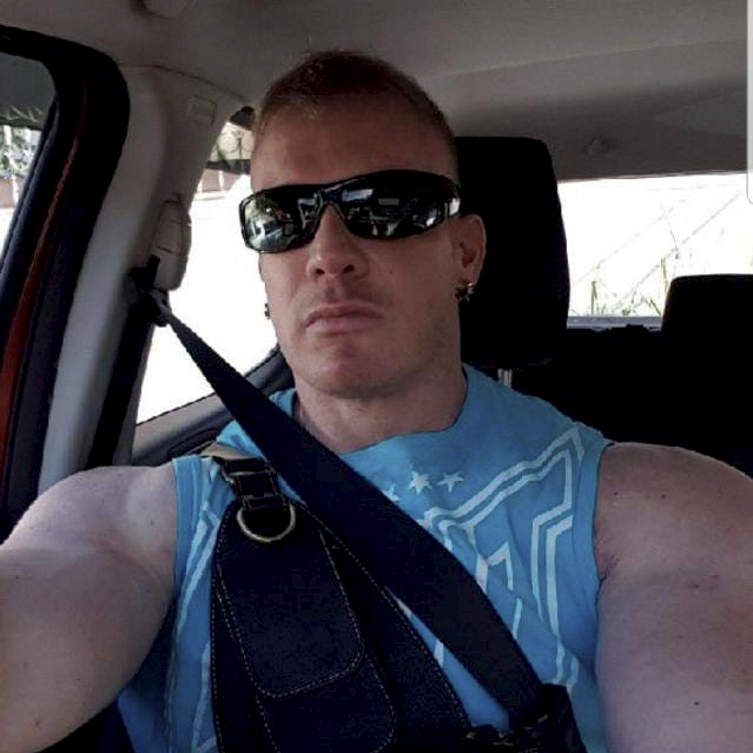 Shoebridge is understood to have gone through a marriage ceremony with Chitanda in Dar es Salaam in 2018. Despite an arrest warrant being issued by Colonel Nalinee Chiewnoi, Commander of Thailand's Human Trafficking Police, Shoebridge was able to leave Thailand in May last year. His whereabouts are unknown. But in Thailand he has another wife and daughter. He and his Thai wife Sirphat Saimart are all over a Sydney inquest in which they are portrayed as facilitators for Australian Hells Angel Antonio Bagnato. Although an arrest warrant has been issued I cannot say there has been a search. Thailand has a 'gone and forgotten' reputation in human trafficking matters and has not elevated several warrants to international level.  As far as I can ascertain no Interpol warrant has been issued or request made to Australian Federal Police.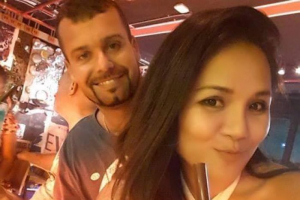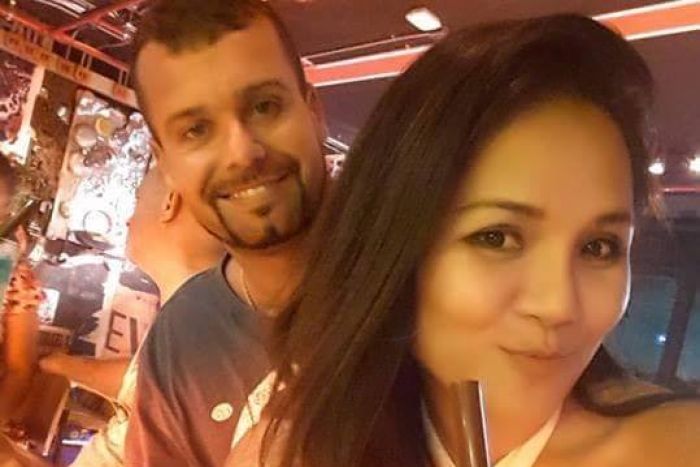 Last month the appeal court rubber stamped Luke Cook's conviction and death sentence for smuggling an alleged consignment of 500kg of 'Ice' aboard his yacht Jomandy for murdered Aussie Hells Angel Wayne Schneider.
His conviction was based on Douglas Shoebridge's testimony. Shoebridge had claimed that he had been invited by Cook to sail to look for a consignment of 'gold' which had been dropped overboard near the Thai Naval base of Sattahip after a naval patrol boat apparently turned its searchlight on Cook's yacht the 'Jomandy'. Shoebridge told the court that Cook had later confessed to him it was not gold they were looking for but drugs.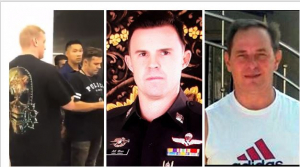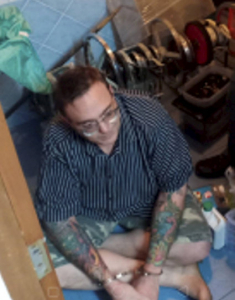 Shoebridge and another Australian police volunteer Craig Smith admitted that they had been 'cheated' by Cook's Thai wife. Shoebridge said he had given her 150,000 Thai baht to start up a pharmacy company for him (allegedly to sell steroids) and Craig Smith had paid her to handle his Thai divorce and lost over 1million Thai baht.
Police claims, that Cook had seven houses including a hotel and restaurant in Pattaya and was living beyond his means, were not substantiated in court and later discounted by a member of the police team Joshua Pate who said:
"We found nothing of value. If we did it would have been put towards police rewards, Those houses were not Cook's. Even his bar restaurant and wife's BMW were leased or being paid off. "
Texan Pate, however, who was himself wanted for felonies in the U.S., was later arrested himself for running a cannabis farm in north Thailand after 'ratting' out his colleagues by claiming he and three others in the Transnational Crime Co-ordination Centre, Douglas Shoebridge, Frenchman Thierry Perenon, and Ukrainian Boris Klimov, made their cash by dealing in steroids while arresting their rivals in the business
A subsequent check of arrests against prosecutions supports Pate's claim that suspects were usually released after handing over large amounts of cash to the squad.  Pate, was for 20 years an informant and latterly the right hand man of the head of the TCC Police Colonel Dullayapat Detpornchayasin. He said he had advised Dullayapat not to take Shoebridge's 'Luke Cook story' to the Australian Federal Police but to the DEA which had more money to spread around. The DEA became involved, but after discovering the extent to which 'police volunteers' were running steroids they paid no cash, pulled out of the relationship and instead informed Customs officials in the U.S. as to the type of packaging to look for.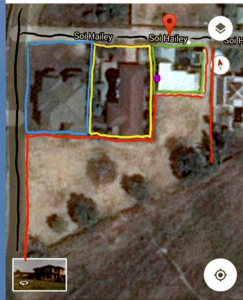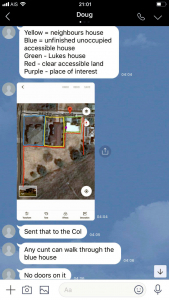 Pate had also claimed that, having found no trace of drugs when they raided Cook's home. Shoebridge went back, perhaps under orders from, but certainly with the knowledge of Colonel Dullayapa,  and threw a wrap of cocaine over the garden wall – which was duly found on a second search. No charges were placed, but it was stated at the trial to show Cook's involvement with drugs.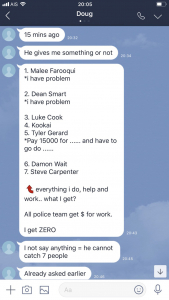 Shoebridge later complained that everybody got money but him from the various 'set-ups' by the TCC. He listed several cases and even complained he had to pay out 15000 Thai baht in the Luke Cook case (3,4 and 5 -picture right). This claimed, Pate, was for the purchase of the cocaine but cannot be independently verified.
(The arrests of Malee Farcoqui and Dean Smart were recorded in the local media)
At Cook's trial no evidence was presented of any traces of 'Ice' on the yacht Jomandy. No evidence was presented saying the crew were disturbed by a naval patrol boat, or that even the boat had left port at the time of the alleged drugs run.
None of Shoebridge's evidence was questioned despite the fact that an NSW Australia inquest into the death of Australian Hell's Angel Wayne Schneider, for whom Cook was allegedly working, shows that Shoebridge and his wife provided accommodation for Schneider's murderer Antonio Bagnato in Pattaya and both cars used in his murder. Thai police took no action on an arrest warrant issued for him after he told them he knew who was responsible for the 500 kgs of 'ice' washed up on the Thai beach and offered to help in the case. The investigation did not start until a full two years after the 'Ice' was found.
Yesterday (Monday) Luke Cook's father Paul went on Channel 9 Australia in an attempt to expose the injustice done to his son.
COMMENT: Many western newspapers, no longer have a correspondent in Thailand. They may have a regional correspondent but he/she could be placed in some other country for instance Indonesia or even Japan. In television the investigative work is in the main left to the documentary makers who have busy schedules. Foreign media in Thailand in the main in crime matters rely on police press conferences and statements and re-writes, and plenty of them. 
In the case of Luke Cook,who helped write the English script for the TCC and Colonel Dullayapat?  Douglas Shoebridge did.  He even sold arrest footage of Luke Cook to Australia's Channel 7!
And who translated the witnesses interviews prior to the trial? Australian TCC volunteer Eric Craig. And what happened to Joel McGarry?
McGarry was another volunteer for the TCCC whom both Pate and Klimov claimed had been briefed to say that Cook had admitted to him that he dumped 'Ice' in the sea off Sattahip. According to Klimov who is now in Israel: 'Shoebridge took time through his lines over and over again. But he kept forgetting them I don't think he even knew Cook. In the end he refused to take part and pin it on Cook."
But one question the Aussie media have yet to answer is why they took the Thai media releases at face value and labelled Cook as a Hells Angel after being advised that he was not. He was an offshore caterer a career which he has to keep up while in Thailand. He had a pub in Pattaya and was hoping to start a yacht charter business.
Last year I sent a piece to the West Australian. Even in that piece my co-author or '  lead writer' (as he was the Aussie staffer) dragged up stuff from police statements about Cook which were clearly untrue and never justified in evidence. If the Aussie media want to know more about Cook or Shoebridge, who both worked in the offshore industry (Shoebridge was a compass adjuster) the Aussie media should make enquiries. They might learn something.  I should add straight away  this is not a particular Aussie media problem. It's something of a global phenomenum.
The following has since appeared on Luke Cook Facebook page:
Picture of yacht Jomandy which was allegedly used to transport 500 kg of Ice picked up from a Chinese trawler by Australian Luke Cook.
Pic by Boris Klimov

Hello to all my friends and anyone that sees this. We have stayed quiet long enough and now the true story of how I have been setup and framed for something I never did by Douglas Shoebridge and how the Thai Appeal system has been manipulated in my case
I am currently being held in Chonburi Central Prison in a supermax cell its very small and only after the Australian Embassy here talked with the prison authorities have I been allowed to get out of my cell for 1 hour a day but only allowed to walk the hall way out side my cell they won't let me outside to even be in the sun or to exercise before this I was in solitary cell 24/ 7
I am not asking you to feel sorry for me i just ask you to consider the facts as they happened. I was not involved in any way in the importation of drugs over 2 years after this so called drug dumping at sea  Shoebridge goes to the police with a trumped up made up story
Why?  He demanded the repayment of money from my wife
after she set up a company form him not only asked for a company to be set up but he wanted her to get him an import licence top import steroids when she refused stating i wont and cant do this treats started  He then came to me demanding 300,000 baht and I refused. He said pay or I will get you and your family
AND SO HE HAS
Lets jump to some of things he claims happened . My yacht sailed into international waters on the 19th june 2015 and returned to thai waters on the 21st was sighted by a navy patrol boat on the 21st of june 2015 at that point he says drugs were thrown in the water and on the 22nd of june 2015 2 packages were found washed up on a Rayong beach
OK,  now to the actual trial where the prosecutor also repeated these statements;
No Thai Naval office was ever bought to court to back up this so called sighting no Naval log no Naval report
They did bring a Man that is responsible for the coast area of Rayong and had been for a long time
when questioned and asked if some thing was thrown in the water in the area of this so called sighting was it possible it could was up on a beach where these packages are supposed to have been found he said
YES WITH WIND AND CURRENT THAT COULD HAPPEN
BUT IT WOULD TAKE 15 DAYS TO REACH THERE
Go back to what Shoebridge said 'thrown over board on the 21st washed up on beach on the 22nd '
One day later
After I was arrested the Police went to the marina where the yacht was and requested records of boats movements from the marina at that time
NO RECORD COULD BE FOUND OF THE YACHT LEAVING THE MARINA ON OR AROUND THOSE DATEs
The Police checked for DNA of drugs ever being on the yacht nothing was found
They removed the GPS from the boat and checked the history of where it had been
NOTHING WAS FOUND WHY BECAUSE THE YACHT HAD NEVER EVER BEEN CLOSE TO THE AREA SHOEBRIDGE SAYS IT WAS
THIS IS ONLY PART OF HOW I HAVE BEEN SET UP
I just want you all to know the real truth and help me get my story out
I ant reply directly to anyone but I will try to get more posts out
It is not easy being here but I am innocent of these charges
Luke Cook