'AFRICAN WIFE' PLEADS GUILTY TO SEX TRAFFICKING BUT DOUGLAS SHOEBRIDGE IS ON THE RUN
STAR WITNESS IN LUKE COOK DEATH SENTENCE DRUGS CASE WON'T BE RETURNING FOR HIS THAI WIFE AND DAUGHTER EITHER.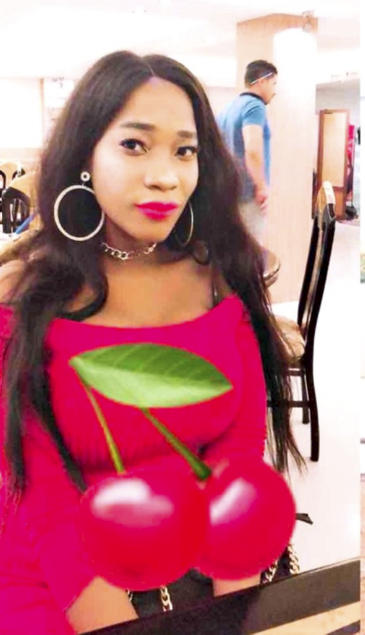 The African 'wife' of Douglas Shoebridge, the Australian volunteer policeman whose evidence led to the death sentence of fellow Aussie Luke Cook for drugs trafficking has pleaded guilty to trafficking in African women for the sex trade. But Shoebridge himself remains at large with a warrant out for his arrest on joint charges.
Sara Musa Chitanda had pleaded guilty at Bangkok Criminal Court last Monday and was remanded for in custody.
Tanzanian Chitanda had been accused together with Shoebridge, (a Thai police volunteer/informant), and known to the East African women as 'Baby Daddy') with trafficking  the women from Tanzania and Kenya to Thailand for the purposes of prostitution.
While in Bangkok the women were housed in apartments in the Asoke-Din Daeng area and transported by taxis to venues including bars and clubs.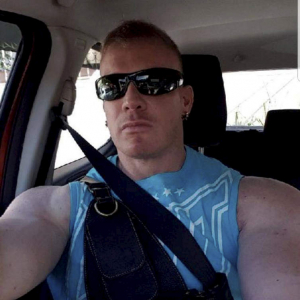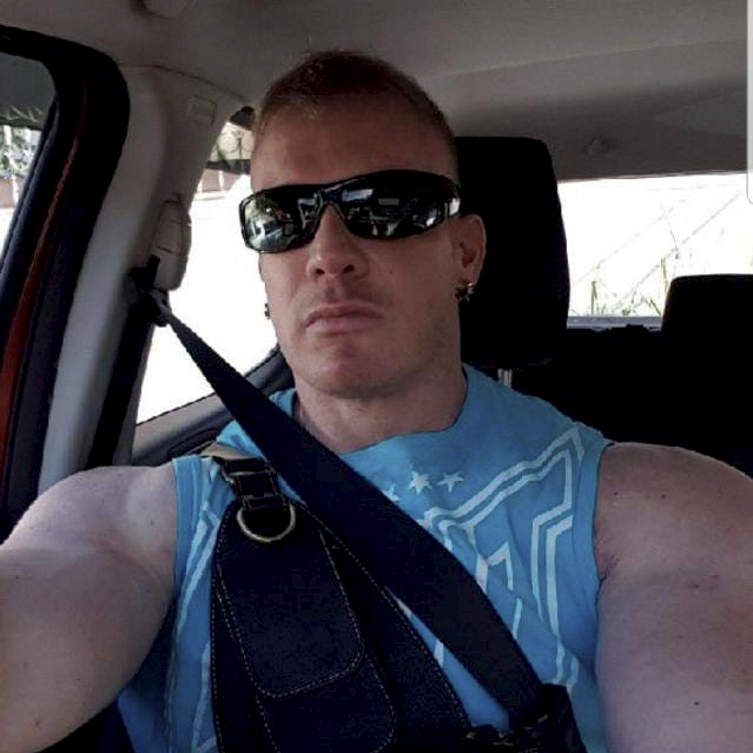 Shoebridge is understood to have gone through an unofficial marriage ceremony with Chitanda in Dar es Salaam in 2018.
Despite an arrest warrant being issued by Colonel Nalinee Chiewnoi, Commander of Thailand's Human Trafficking Police, Shoebridge was able to leave Thailand in May last year.
But in Thailand he has another wife and daughter. He and his Thai wife Sirphat Saimart are all over a Sydney inquest in which they are portrayed as facilitators for Australian Hells Angel Antonio Bagnato.
Although an arrest warrant has been no Interpol warrant has been issued or request made to Australian Federal Police.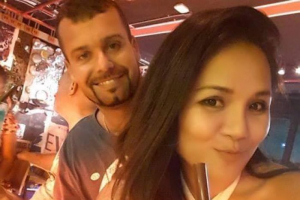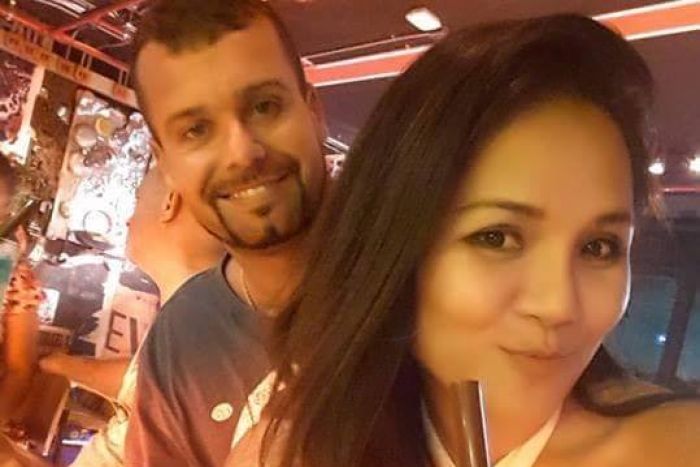 Last month the appeal court rubber stamped Luke Cook's conviction and death sentence for smuggling an alleged consignment of 500kg of 'Ice' aboard his yacht Jomandy for murdered Aussie Hells Angel Wayne Schneider.
His conviction was based on Douglas Shoebridge's testimony. Shoebridge had claimed that he had been invited by Cook to sail to look for a consignment of 'gold' which Cook said had been dropped overboard near the Thai Naval base of Sattahip after a naval patrol boat apparently turned its searchlight on his yacht the 'Jomandy'. Shoebridge told the court that Cook had later confessed to him it was not gold they were looking for but drugs.
The following has since appeared on Luke Cook's Facebook page
Hello to all my friends and anyone that sees this. We have stayed quiet long enough and now the true story of how I have been setup and framed for something I never did by Douglas Shoebridge and how the Thai Appeal system has been manipulated in my case.


I am currently being held in Chonburi Central Prison in a supermax cell its very small and only after the Australian Embassy here talked with the prison authorities have I been allowed to get out of my cell for 1 hour a day but only allowed to walk the hall way out side my cell. they won't let me outside to even be in the sun or to exercise before this I was in solitary cell 24/ 7.


I am not asking you to feel sorry for me i just ask you to consider the facts as they happened. I was not involved in any way in the importation of drugs over 2 years after this so called drug dumping at sea  Shoebridge goes to the police with a trumped up made up story
Why? 

He demanded the repayment of money from my wife after she set up a company form him not only asked for a company to be set up but he wanted her to get him an import licence top import steroids when she refused stating i wont and cant do this. Threats started  He then came to me demanding 300,000 baht and I refused. He said pay or I will get you and your family .

AND SO HE HAS


Lets jump to some of things he claims happened . My yacht sailed into international waters on the 19th june 2015 and returned to Thai waters on the 21st was sighted by a navy patrol boat on the 21st of June 2015. At that point he says drugs were thrown in the water and on the 22nd of june 2015 2 packages were found washed up on a Rayong beach.


OK,  now to the actual trial where the prosecutor also repeated these statements:

No Thai Naval office was ever bought to court to back up this so called sighting no Naval log no Naval report
They did bring a man that is responsible for the coast area of Rayong and had been for a long time

When questioned and asked if some thing was thrown in the water in the area of this so called sighting was it possible it could was up on a beach where these packages are supposed to have been found he said
YES WITH WIND AND CURRENT THAT COULD HAPPEN BUT IT WOULD TAKE 15 DAYS TO REACH THERE.

Go back to what Shoebridge said 'thrown over board on the 21st washed up on beach on the 22nd '
One day later!

After I was arrested the Police went to the marina where the yacht was and requested records of boats movements from the marina at that time

NO RECORD COULD BE FOUND OF THE YACHT LEAVING THE MARINA ON OR AROUND THOSE DATES

The Police checked for DNA of drugs ever being on the yacht nothing was found. They removed the GPS from the boat and checked the history of where it had been.

NOTHING WAS FOUND WHY BECAUSE THE YACHT HAD NEVER EVER BEEN CLOSE TO THE AREA SHOEBRIDGE SAYS IT WA THIS IS ONLY PART OF HOW I HAVE BEEN SET UP

I just want you all to know the real truth and help me get my story out . I can't reply directly to anyone but I will try to get more posts out. It is not easy being here but I am innocent of these charges
Luke Cook