TAKE MY PASSPORT! TAKE CONTROL OF THE MONEY! I'M NOT RUNNING! – Pattaya property dealer
 PATTAYA PROPERTY DEALER OFFERS UP CONTROL OF HIS 'INVESTMENTS'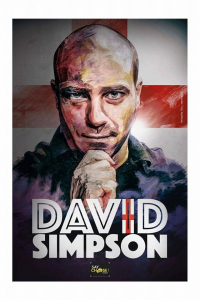 Foreign property scammers in Thailand may attribute Covid-19 as the principal reason for 'where the money went' when everyone comes out of isolation, but one at least has not been able to hold out that long against cash flow problems.
While Kurt Svendheim's* New Nordic has already advised investors that they have put interest payments on hold indefinitely, former double glazing salesman and leader of the Suffolk mob David Simpson, who runs 'Emerging Trends Advisors' etc., is now offering to hand over his passport to 'approved authorities' and is offering up assets which he claims total over 187 million Thai baht, seemingly as some sort of guarantee to the creditors he cannot pay.
Simpson has been playing around in the property business in Pattaya offering property at cheaper rates than all the big boys. He has been exposed on this site for his dealings with Indian businessmen leaving behind a group of very angry people in Kolkata and he even tried to persuade Kasetsart University to go into partnership with him through his Emerging Trends Advisors in a project to market medicinal cannabis. And that also had an unhappy ending.

His 'LovePattayaThailand' business has all but crashed. A court has ruled that he had stolen the shares from a former partner Australian Steven Wright. Wright is now regretting agreeing to a court suggestion that he accept a Bt900,000 court in favour of a criminal conviction and suspended sentence. To date he has not been paid a penny.
On his Emerging Trends Advisors website Simpson offers his passport, and pledges a house in Britain, two pool villas in Krabi, ten acres of landing housing a school, a head office, a 35 million baht investment in land in Chiang Mai, five properties in the City Centre Condo in Pattaya, a Mercedes and a motorbike. As a referee says he has appointed the lawyers for the property company RE/Max Thailand.
So, everything's alright then?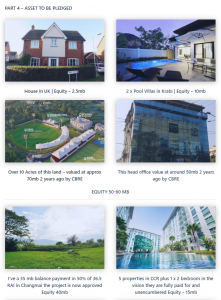 You be the judge. My assumption is that if he actually has all this stuff in his name then he's got not problems at all. And should have no problems raising cash.
He asked me last week to name any of his clients who is saying nasty things about him.
Well, in the light of Thailand's libel laws which crooks are freely using now I am not going to quote his creditors right now. If he does have any access to any of his alleged assets no doubt he will start filing cases ad nauseum. Let's see how this runs.
He sounds bitter though. This is his statement and how it begins below.
"Unfortunately, due to the continued resistance within the local real estate market regarding our products and services and an attempt by many industry people/companies trying to stop us, we have had no choice but to make some drastic moves in order to ensure longevity of our operations.

There are many families dependent on the profit generated by our activity, families who for far too long have suffered and are also victims here. The b

ehaviour of some local developers, real estate agents, ex-colleagues and even our own staff has led to hundreds of people not receiving the money owed to them on time and in full over the last 6 months."
Simpson is saying he is staying put. This is part of a recent conversation I had with him.
"I'm not running Andrew. Nor deflecting liability. I'll make it real easy. You can have access to it all. And you can control the money."
I declined his offer.
Svendheim was the main protagonist in the book 'SviletiHjelmeland'-  Betrayal at Homeland referring to the Norwegian bank which he almost brought to its knees through a property empire in Bulgaria which  crashed.