Thai Govt Awards Tax Breaks To U.S. Porn King
FROM ANDREW DRUMMOND,
BANGKOK, AUGUST 30 2010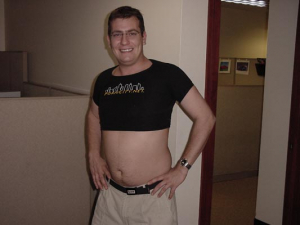 An American internet porn king who brought to the world such websites as 'ThaiSluts' and has won approval from the Thai government to get tax concessions for his new internet business in Pattaya.
After first having his business blessed by Buddhist monks and opened by the Mayor of Pattaya Ittiphol Khunpluemm, Michael Strouse, 42, from Minneapolis, has now been granted tax concessions by Thailand's Board of Investment.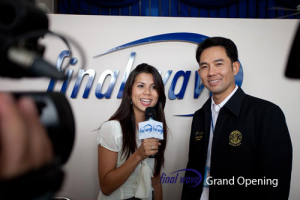 Ironically Michael Strouse is also known in the US porn industry as 'The Mayor'. But the only city he has been Mayor of is Porncity.net. He was also the boss of such sites as 'Mayorsmoney' and Geektech – sites specifically set up to cash in on porn and linked to hundreds of internet sex sites.
At its peak he boasted 'Porncity' was getting up to 10 million hits a day worldwide and it was fast making him a millionaire.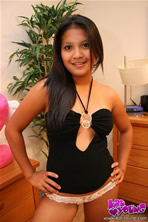 His young Thai wife, 'Kat, even became an internet porn star and can still be seen today on her website purring: 'I will do anything for you….anything."
When I contacted Michael Strouse he denied having anything to do with the porn industry and said that was all in the past and he was glad to be rid of it. "But it was all legal".


He said it was unfortunate that a former member of staff had been spreading malicious rumours about him and that he was taking out a prosecution in Pattaya.
I had in fact not been contacted by a former member of staff, but instead two weeks ago by some members amongst his current Thai staff at the offices of Final Wave in Pattaya, who no doubt would face instant dismissal if identified.
" There are very bad pictures of Thai lady, Thai man. Thai staff are not told what their work is used for. This has made us very angry. Please do not go to Pattaya Police. They will do nothing. Go to the BOI or government."
That essentially is a summary of the second message I received and it added that Thai staff were working on mySql and php programming.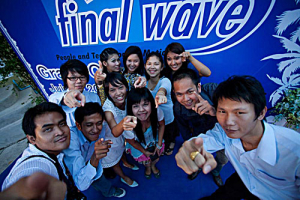 So what is his company 'Final Wave Consulting Ltd.' doing or making that it should find such favour with the Thai government? They just told the BOI they are making software.
Well the 'Pattaya Times' were told: "The parent company, Final Wave, is mainly involved in exporting all kinds of motor tires to America. However due to the revolutionizing nature of modern technology, the company has decided to offer solutions to meet this change. As such, they have founded a standard consulting company to offer mobile advice via the internet and sell a product that offers a virtual private network (VPN) to users for added internet security. "Michael Strouse said Final Wave Consulting Co., Ltd. would donate 50% of its profits each month to local underprivileged children through the Optimist International Club of Thailand".


Actually there is no parent company of Final Wave Consulting and therefore no tyres going to America, something Strouse has now conceded. Meanwhile the Pattaya People reported: 'The new company is located on Pratamnak Soi 3, and their products include ProXPN'
And this is how Strouse describes his company and there is a similar entry in the membership book of the American Chamber of Commerce.
"Final Wave was founded with one purpose. Excellence and integrity above all else. We provide our staff a high level of compensation in the local market including benefits packages that rival western companies. We have selected an elite team of specialists from all over the globe as well as here in Thailand to lead a young and highly skilled group of Thai employees. We believe in building client loyalty by building staff loyalty.

"In addition to providing a state of the art workplace utilizing the latest technology paired with creature comforts such as free food, free coffee, employee reward programs and incentives, we also encourage staff to take paid time off to do community service.

"Currently Final Wave is sponsoring two under privileged children through school and are working with local charity groups to properly spend a large portion of our profits on improving lives of local underprivileged children through long term education and public awareness"

So far we have glowing newspaper and television reports, integrity, excellence, and 50 % of profits going to charity. Is this all too good to be true? When I asked a member of staff if he had done community service he replied: "What's that?"
Strouse is dedicated to his charity work. The question is, has the leopard really changed its spots? Or has smooth talking Michael Strouse now merely re-invented himself in Thailand? – a common enough trait among foreigners in Pattaya? After all, Strouse seems to have misplaced reasons for being here in the first place.
In 2005 in an interview with 'Ambush' – a 'Who's Who of who is behind the scenes in adult online' Michael Strouse was asked:
"How did you enjoy your mini retirement? What made you come out of it?"

'How cool cheap Thai woman and strong American dollars are?'

He answered: "Which one? The one where I went to FL (Florida) and left my brother running the biz or the one where I went to Thailand and found out how cool cheap women and strong American dollars are."
The dollar has since dropped of course. But to put things in perpsective Strouse did say later he also liked Thailand for its culture.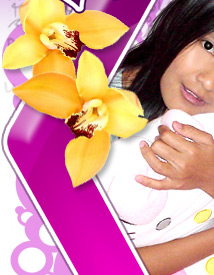 Why do you like Thailand so much? Is it the cheap young hookers?Answer: "Yep that pretty much sums it up Well that, and the fact that everything seems so cheap it's almost free and the food is amazing, the culture is extremely interesting and there is about 1000 years more history and culture than home Also met my wife there, love diving there and just hangin out! Wanna see a pic of the wife ?"
Wanna see a picture of the wife? Strouse's porn star wife 'Kat Young' still 19 and getting younger.
That interview was in 2005 when he was perhaps a younger brasher man, so of course he could have changed his attitude completely since then.
F****D- UP BEYOND ALL RECOGNITION!
But in 2007 his name came up again this time as the sponsor of a 'Gathering' for adult webmasters in Patong Beach, Phuket, through his company
Mayorsmoney
. Click and you get the drift.Mayorsmoney.com provided the welcome packs for the arriving webmasters, and webmistresses, who were also promised that Thai porn star Kat Young would be on hand to provide massages.
In any event Kat Young did not provide massages, recalled Strouse, as she was on his arm as his wife. They were married for five years he said, and in all that time, she never gave him a massage. They have since divorced and Strouse had taken on a younger Thai wife and he now has a son as the Pattaya Times reports here.
"Kat is now an American citizen," he said, and five years on apparently still claiming she is 19 on her her site and pursuing the career he launched her into.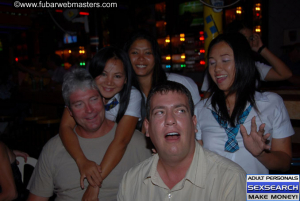 Meanwhile Adult Webmasters went on safari in Phuket, dined at the resorts top restaurants, Baan Rim Paa, Da Maurizio and Strouse apparently led the invasion of Soi Bangla, Patpong, the town's street of beer bars, a-go-gos, and lady boy bars.
The whole event was reported in hundreds of pictures currently on the web on the site of FUBAR, which is where Adult Webmasters report their fun events. Kat Young however did not seem to feature.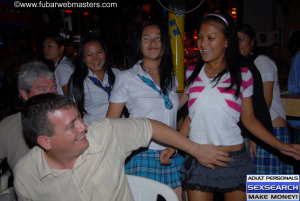 Mayorsmoney 'Oh shit kit' for visiting adult webmasters.
FUBAR incidentally stands for 'F*cked Up Beyond All Recognition'.
The last pictures show Strouse and colleagues returning home in a tuk tuk.
Anyway Michael Strouse can hardly be singled out for taking part, if indeed he did, in an industry which the Thai government turns a blind eye to and something which is a weekly or daily activity for perhaps thousands of tourists and expats. It's the recurring adult webmaster bit that should be of concern to them.
Are they still going to see things like this on his websites?
"Feel the oriental passion together with these really sexy and absolutely smutty asian babes – watch these narrow eyed beauties gag!"