ANOTHER FINE MESS IN KOH SAMUI
ALLEGATIONS OF FRAUD AND MAFIA CONNECTIONS BANDIED ABOUT IN FRENCH VILLA PROJECTS
PARLIAMENTARY COMMITTEE INVESTIGATES 'OPEN SORES' IN CHAWENG NOI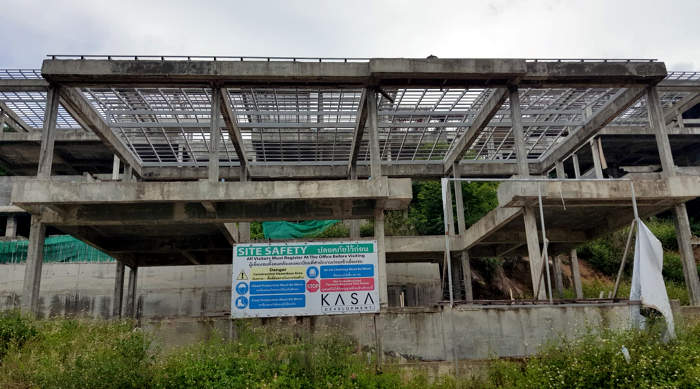 The Thai Parliamentary Committee into Law, Justice and Human Rights is to investigate alleged irregular land purchases on the holiday island of Koh Samui and the actions by the French controllers of a villa development company.
At the centre of the enquiry and facing allegations of fraud to the value of 1000 million baht (£24.7 million) is KASA PMC Co. Ltd controlled by Frenchmen John, Dupiech, the CEO, and William Constantin, the COO.

Dupiech, 29, is a 45 per cent shareholder in the French military hardware exporter SOFRAPIE, which sells off surplus equipment of the French armed forces. His father Michel Dupiech is President of the company.

He claims he built KASA from nothing after first arriving in Thailand aged 21 and becoming involved in the company Samui Invest which was developing a project called Ozen. KASA was formed out of Samui Invest which went bust.
The latest development comes after investors, a large percentage of whom are Chinese, claim they were persuaded to invest hundreds of millions of baht into off-plan projects in Chaweng. Koh Samui, one of Thailand's most popular tourist destinations.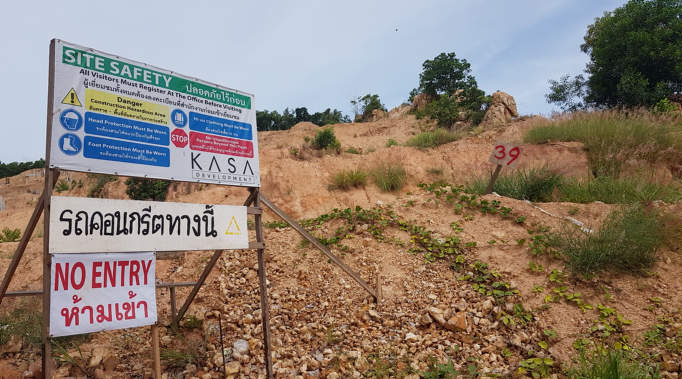 But years on the projects, Dune Residences, Dune Hills, Naori Residences and Naori Hills have not been completed even though the buyers have paid 75 per cent, including the cost of the land. The building sites have been described as 'open sores' on the tropical island's landscape.
When they threatened to go public, buyers claim, that they were informed that the company worked with the local mafia, and an additional threat, they said, was that they would be sued under the Computer Crime Act libel laws.
Despite the tyhreats, angry reviews were posted on Google, Quora, and Facebook by the buyers using pseudonyms.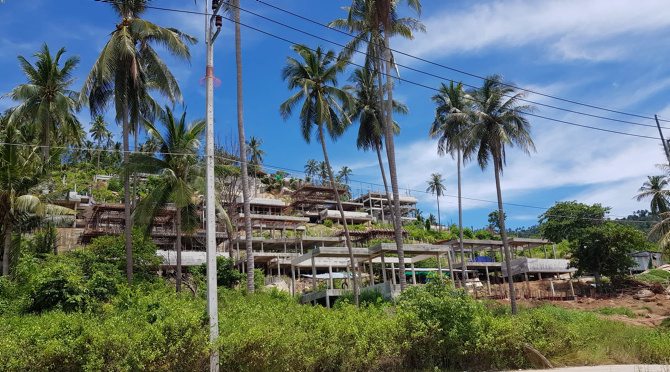 One wrote:
"Don't go in if you don't want to be cheated. As soon as you enter, you will be miserable, waiting to be fooled into buying a house, and you will fall into the abyss of pain."
KASA had been heavy on promotion.
'Sometimes our lives have to be completely shaken up, changed, rearranged to relocate us to the place we're meant to be," ran one of their blurbs.
And they promised:
"There will never be any unexpected surprises when dealing with KASA. Our extensive knowledge of local and Thai legal legislation is built on years of solid experience. From the initial planning stages, through project completion and after sales care; we supply expert legal counsel, financial advice, Thai company formation guidance, project management and everything else you need to ensure a smooth and secure property deal."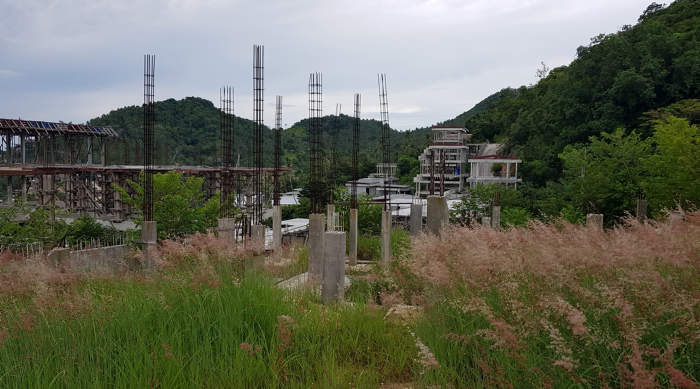 Those who invested complain they now have been truly shaken up, changed, and rearranged and Samui has become the island idyll of their nightmares.
Many of the buyers would have been impressed by the fact that in 2018  KASA received the Dot Property 'Best Developer in Samui' Award having never ever completed a project.
Though the  following write-up by  Cheyenne Hollis does rather defy belief.
"The victory all starts with the company's commitment to its customers. KASA Development has set itself apart from the competition by offering the highest levels of quality and service. Customers trust the firm and can be confident that the developer is there for them, every step of the way.

"Another reason KASA Development sits at the top of its field: no one understands Samui property investment quite like the company. The developer is responsible for some of the island's most spectacular projects. Everyone embraces the charm of this tropical paradise. That is only part of the equation, however. KASA Development enlists a team of property experts that help with purchasing and after sale services. Every step of the property purchase is easy and straightforward thanks to the KASA Development staff.

"The company has made its residential developments unique by working with only leading international construction specialists and renowned interior designers. They artfully craft amazing projects that resonate with end users. This work can be seen throughout DUNE Residence, one of the firm's newest developments.

"The developer scores big with both investors and those staying at its spectacular projects. One look at them and it's easy to see why KASA Development took home Best Developer Samui at the Dot Property Thailand Awards 2018."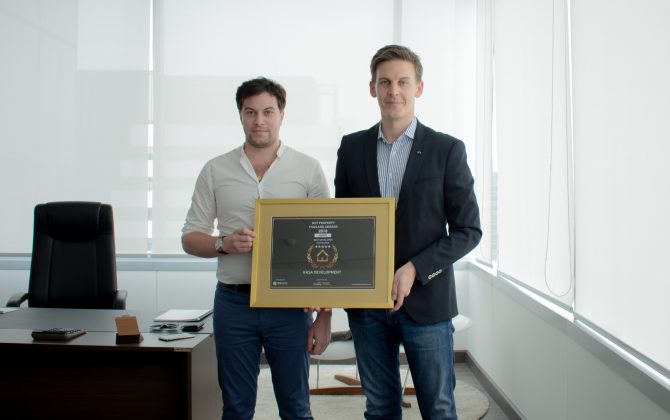 It does not look like Cheyenne has been anywhere near the DUNE Residence as it remains little more than a building site.
In correspondence with John Dupiech over the last two weeks the French CEO emphatically denied allegations of fraud, shoddy workmanship such as footings collapsing, claiming that his company had been the victim of a vengeful former partner, theft by former employees, and 'Samui style blackmail' by local construction companies who kept putting up their prices.
He had, he said, threatened to bring cases under the Computer Crime Act and was also involved in other litigation.
He needed to defend his company as negative publicity could have disastrous implications.
But he vehemently denied any 'mafia' support and said local influential people had become part of the problem.
Dupiech, right, with colleague and left 'local businessman and developer'

"We have no contact with police in Samui but (last week) they were again on site to try and find something dodgy. And once people with some connections attacked us, we were "judged" without being heard. Delays were provoked by contractors because they kept crooking us. I have many stories, and the worst is when you stop with a contractor because they keep lying and cheating, they threaten new contractor not to take the sites.

Progress had restarted on all projects he said. The customers would get what they paid for.

"We might be slow in construction because we learnt straight by doing, but we fight to get what we promised, and we are not criminals. It is not easy to build in Thailand and we really are a middleman for foreigners to build here.

"We never gave up and never will, but we might slow down Thailand in sales and start opening more countries around.

"Naori and Naori Hills we are targeting (to complete) at the end of the year to beginning of next year (2020/2021) and Dune in the middle to end next year (2021)."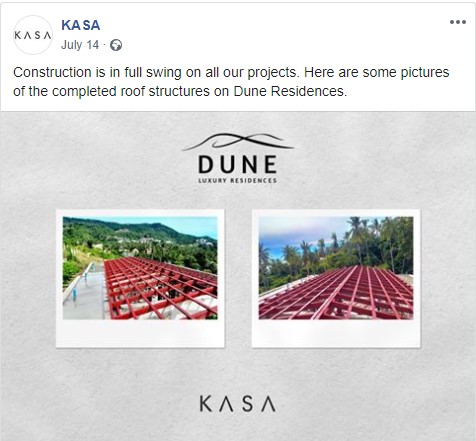 John Dupiech said that the French Embassy had been consulted on the matter and were assisting in their case.
Accompanied by police, Thai television crews, representatives of the Parliamentary Committee are expected to visit the District office in Samui seeking answers to how the company was able to buy and sell land, and what officials they had been dealing with. They will also check with the Revenue Office to see what taxes the company has paid.
Later in the afternoon they will visit the Dune and Naori Projects and talk to Chinese buyers. The report will be submitted to Sira Jenjaka, Chairman of the Committee.
CAUTION
COMMENT
While this may look that the French businessmen are at fault there is almost certainly something much bigger going on, as is often the case in Koh Samui and elsewhere. Quite clearly they arrived on Samui, liked the place, saw it was a place they thought they could do business maing good money in the progress. John Dupiech has been particularly singled out as he has been dealing with the worried buyers, perhaps not too diplomatically.
In his mid twenties and offering a job to an old school mate from Tersac in the south of France (with whom he seriously fell out) did he really know the full laws and how they could be interpreted differently, depending on how well locals were looked after? Foreigners, of course, should not be involved in the buying and selling of Thai land. So when they do, through companies owned 51 per cent by Thai nominees they are always taking a risk.
The land involved in these projects had not been paid for in advance, but was paid for,  after an initial deposit, from the the proceeds of the buyers. But the new owners did not get their chanotes (land deeds) as new documents had to be drawn up carving up the major land plot into smaller ones. And the land owners became 'troublesome' seeking more cash said Mr. Dupiech.  For these projects to have had to get off the ground in the first place everything would have to have been approved by Samui district and by the land office. And traditionally there is always a price to pay. When things go wrong that often often means that the foreigner soon finds himself up against the police, judges, local council, land office, and local mafia, who are all on the same side. 'Pon proyote' – for the benefit of all.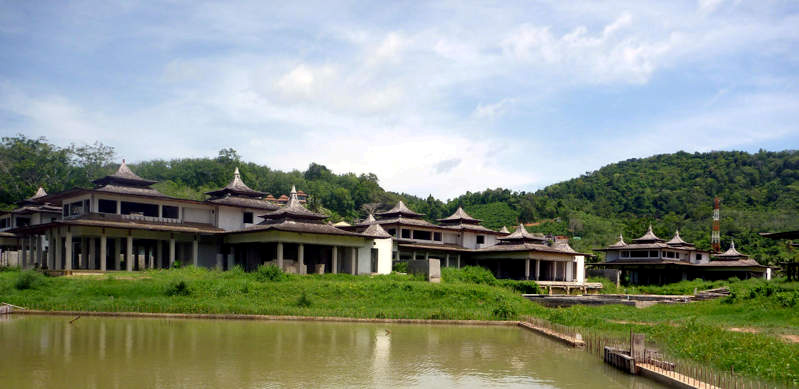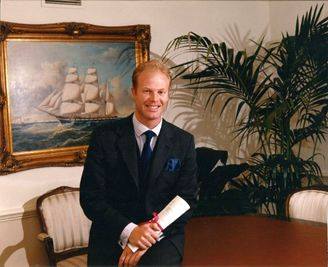 Across in Phuket British barrister Steven Granville ran into cash flow problems on a massive development and accepted an offer by a politician in the current government and his brother to rescue the project. He signed it over his project with the proviso that they would have to return the shares if they did not put in their promised investment and continue construction. They did not and within weeks the young barrister suffered four late night blows to the back of his head and the politicians shared the spoils of a project valued at £72 million.
The project 'The Puravana', also known as 'Summer Palace' and 'Lost Kingdom, is returning to the jungle and the dodgy politicians have been selling off the land piecemeal as Granville's family try, so far unsuccessfully, try to recoup the investors cash..
In Thailand very little happens to politicians and very little happens to the 'mafia', influential people, police, judges, when they act on the wrong side of the law, as they often to.
The decision, announced by Thai police yesterday, to drop all charges including death by dangerous driving against Red Bull heir Vorayuth Yoovidhaya who drove down a policeman in his Ferrari while the under the influence of alcohol and then absconded on bail, says a lot.