PATTAYA-BRIT MOVES IN ON THAI UNIVERSITY'S GANJA PLAN
 'SUFFOLK MOB' BOSS TOLD TO REMOVE CANNABIS PARTNERSHIP STORY FROM WEB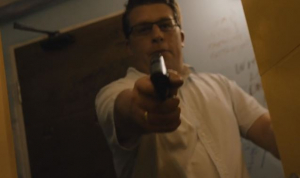 'ASSAULTS AND THREATS' EXCHANGED AS ROGUE TRADER CLOSES OFFICE IN PATTAYA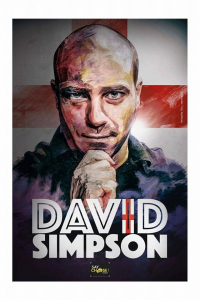 A British Pattaya based 'trader' with a colourful and questionable history in Thailand has announced a deal with Kasetsart University to profit from it's research into medicinal cannabis.
But no sooner had David Simpson, leader of the Pattaya based 'Suffolk mob' boasted that his investors stood to gain 75 per cent of the profits than university officials told him to withdraw their name from one of his websites.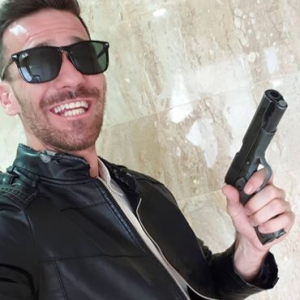 Simpson has angrily blamed the hiccup in the deal on his 'criminal' enemies.  Nevertheless he has overseen the signing of a 'Letter of Intent' by his partner Sopat Kasisopi in a company called ETA Globacan with the Dean of Kasetsart's Faculty of Forestry Nikhom Laem Sak and Professor Suthep Junkiaw, who runs his own forest solutions company, – and the deal may go ahead in secret.
Simpson, a controversial figure in Pattaya runs several companies including 'LovePattayaThailand', Emerging Trends Advisors, Emerging Trends RE, Tectona Pte, Singapore, and more recently ETA Globacan for the Kasetsart deal.
The Emerging Trends companies are property, marketing, and funding companies. Tectona is a Singapore company through which he channels cash raised. The 'LovePattayaThailand' website is primarily a listings site and sporadic news aggregator – and it heavily features the city's sex trade which he appears to have enjoyed because he fathered two children four months apart and, after paternity tests, now has responsibility for them.
But it was on his Emerging Trends Advisors' site that he announced the partnership with Kasetsart announcing that Globacan would be producing, processing and exporting medicinal cannabis products.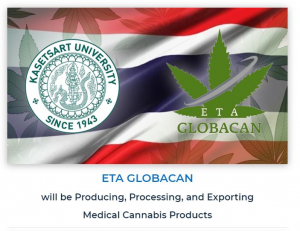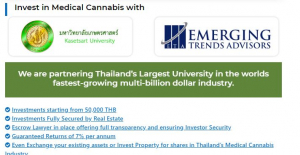 And he announced that he would be calling for investors – starting at 50,000 baht – promising 7% returns per year – all secured on property in 'escrow'.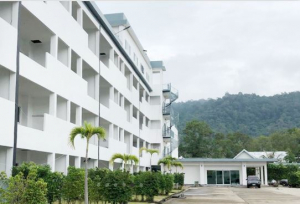 He also announced plans for an Emerging Trends Advisors Cancer Recovery Centre which is at the moment being built as the Baan Sai Jai condo and villa resort in Phuket and which would house the only synchroton biomedial machine in southeast asia and one of only 10 in the world.
However Simpson's mouth appears to be a lot bigger than his pockets.
The cannabis deal comes as Simpson is besieged by enemies in Pattaya. Last week he announced the closure of the rented Pattaya office housing the real business base for his Thai, and American and Singapore registered companies, claiming it was no longer a safe working environment for his own staff. Now he has a serviced office in Wireless Road, Bangkok, but also, he says, office accommodation at Kasetsart.
He deplored, he said, the actions of 'criminals', some ex-employees, some current ones,' who had been corrupted to make false allegations against him and as a result payment to clients were being interrupted.
David Simpson

"We are experiencing cash flow issues, and unfortunately, our clients are now feeling the impact resulting from the problems caused by the offenders. The cash flow problems have led to us being late on paying our investors their returns.
"We won't lie and pretend that the behaviour of these people didn't have any effect, it did, and the cost of the damage is into hundreds of thousands of dollars, and months of delays. And it will still increase further – but we will recover."
Simpson was known as the leader of the 'Suffolk Mob' because he had invited 40 family and friends, some 'likely lads',  from Sudbury, (England), to Pattaya many of whom he had given jobs in his companies. The new arrivals had a mixed history in selling double glazing, insurance and mortgages, and professional gambling.  In fact several moved with him from 'Anglian Home Improvements' to the 'Co-operative Society'. But now he says he wants to expose some of them for UK Benefits fraud, stealing from clients and embezzlement.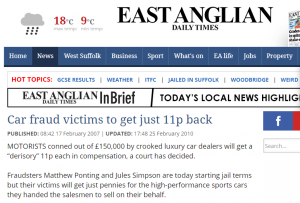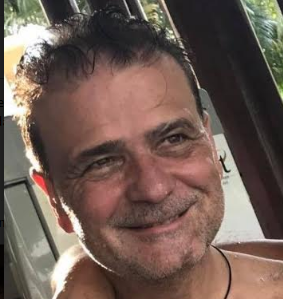 Simpson himself had had to hand over his house to the bank before he came to Thailand and his father Jules had been convicted of fraud, jailed, and banned from operating any business in the U.K. for six years.
In the latest developments Simpson claims there have been assaults against his staff. But in his statement he does not say why he is under attack.
But he has had to vacate a 1.5 million baht (£40,351) a month lavish villa complex, nicknamed 'Smoke and Mirrors' where he was staying while offering to handle its sale.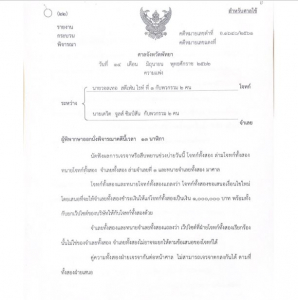 And a judge in Pattaya Criminal Court ruled that he pay back 900,000 Thai baht to two directors of 'LovePattayaThailand' for illegal share tampering, or face a suspended criminal sentence. Subsequently three cheques for 300,000 baht bounced.
Simpson had already taken several knocks. In 2017 he was accused by a French national of sexually abusing his two children, a 5-year-old boy and an 8-year-old girl whose mother was living with him. A video clip of the children screaming and refusing to be returned to their mother went viral. But there was no prosecution and Simpson adamantly claimed he was innocent and he published a full rebuttal in Thai and English on his LovePattayaThailand website attacking the children's father.


He then moved to Kolkata, West Bengal, where he announced he had been made Managing Director of the Aditya Group which runs schools in the 'City of Joy' having launched his Emerging Trends Advisors 'Aditya Bond' to raise cash for the company which he said had a US$20 million debt. But he was back within a year citing a disagreement over policy and would have nothing more to do with the 'Bonds'. He said:
"There have been some disagreements in what changes needed to be made. I felt left the future of the organization vulnerable and it was completely my decision whether I would continue to raise money for them. I made the decision not to raise more money. This obviously didn't go down particularly well with them but that wasn't my primary concern."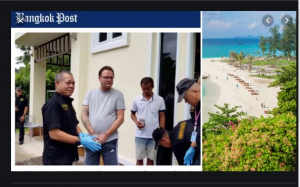 Simpson took another knock in June when his former Chief Operating Officer, Roger Karlsson, a Swede was arrested on a U.S. (North California) warrant for a US$11 million internet-based fraud. He denies knowing anything about Karlsson's other activities and said he was horrified to find out his partner was a con man.  But what he would not have told Kasetsart University officials was that in fact Emerging Trends Advisors was founded by Karlsson.
To cap his problems Simpson is now in dispute both with New Nordic, run by Kurt Svendheim whose activities in Norway are covered in the book 'Sviket i Hjelmeland' (Betrayal at Homeland), and the property developer Matrix.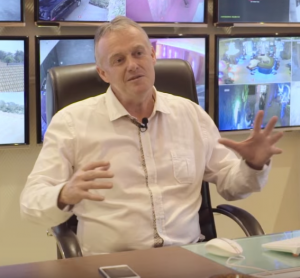 His company 'Emerging Trends Advisors' was used to drive customers to New Nordic, whose orange themed properties can be seen all over the Pratamnak area of Pattaya. He had since diverted some of those customers to his Aditya Bonds.
And Matrix, he claims, is hanging on to some 16 million baht's worth of property he claims to have bought.
"I'm f***ing furious and disgusted at the lengths people will go to for money.
"Lots of people very interested in my downfall it appears. I'm just about to start multiple law suites. I've got nothing to hide, be ashamed of, or worry about."
Now has been taking on the Pattaya developers in a new scheme to buy at knock down rates as many of the thousands of empty condos in the city he can get his hands on. Clients pay. He buys below the market rate. His lawyer keeps the deeds. He manages them at guaranteed interest rates per month and at the end both share the profits of a capital sale at the market rate in a hopefully better market.
But this plan has hit the very large 'trust hurdle' on which the whole arrangement is built as, due to his cash flow situation, clients have not been getting their percentages.
"Even if I were to die, run away, retire tomorrow, all of ETA's clients would have real estate assets to sell and the likelihood is that the proceeds of the sale would be more than the amount they invested," said Simpson.
Simpson's language is liberally sprinkled with the word 'c*nts', 'w*nkers', and  'thickos' and he invariably threatens to 'f..ck up' the lives of his adversaries.
A spokesman for Matrix said: "We do not put any credence on statements by Mr. Simpson. We await developments with interest."
Academics at Kasetsart might want to lay back and take a long, slow, drag of that exotic substance.
HAS SIMPSON TAKEN YOU DOWN?
– I am already getting reports of intimidation. Contact me on social media or email  here: andrew at andrew-drummond dot com. Find me on Facebook or FB Behind the News in Thailand.  For more details GO HERE.
LINKS
Roger Karlsson indictment
https://www.justice.gov/usao-ndca/pr/alleged-cryptocurrency-fraudster-arrested-thailand-charged-multi-million-dollar
Kurt Svendheim
https://www.andrew-drummond.com/2015/10/04/thailand-dream-holiday-boss-living/
Emerging Trends Advisors/New Nordic – Bond Review
https://bondreview.co.uk/2018/03/06/new-nordic-emerging-trends-re-corp-unregulated-bonds-paying-up-to-7-per-annum/
Emerging Trends Advisors Aditya Bond
https://emergingtrendsadvisors.com/aditya-group-bond-information/
Aditya Group
http://adityagroupindia.org/our-family/