Thai mother of British barrister's son joins battle over his 'murder for gain' in Thailand.
THAI POLICE FINALLY MOVE ON ALLEGED 3,500 MILLION BAHT (US$105 MILLION) FRAUD BY GOVERNMENT OFFICIALS.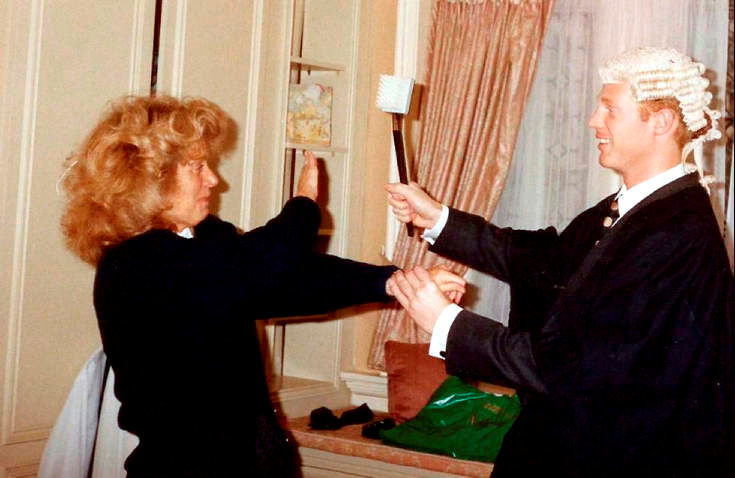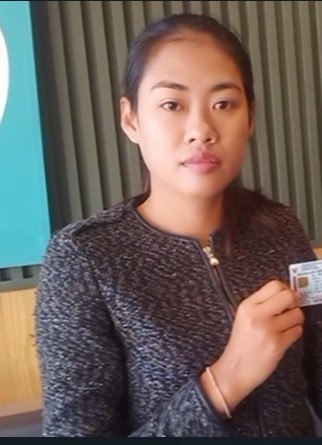 Nine years after a wealthy British barrister Steven Granville, 46, was found 'left for dead by a roadside' on the island of Phuket the Thai mother of his eight-year-old son has come out to testify in a 'sordid political saga' which preceded and followed his death.
Anutida Pradipet, 35, nicknamed Bee, who was pregnant with their son Alexander, when Granville met his fate has made a statement to police and joined forces with Briton Vincent McGowan, 52, representing Granville's 76-year-old mother in Cornwall.
The family claim that Granville was murdered for his assets, a luxurious resort complex on the Thai island of Phuket valued US$78 million.
But no murder enquiry is expected because police did not even set up a crime scene at the time. A former senior police officer has admitted his 'mistake'.
But as a result, Police Colonel Sakchai Chunyong, of Phuket Police announced on January 13th that he would now investigate a case against Nattachai Srirungsukpanit, former advisor in the Office of Prime Minister Prayuth Chan-ocha and now advisor to the Deputy Minister of Finance, two others, Kotchapan Pomcharoensap and Oranuch Sirisiwas, and related persons on allegations of property fraud.
And this week police sent letters out instructing the major players to attend Phuket Police station to discuss the allegations. If they do not attend arrests warrants should follow.
Said Vincent McGowan, Granville's former assistant, who flew out from Poole, Dorset, for the latest developments and has been fighting for justice for nine years:
"It is unlikely we will get a murder investigation because the only evidence left is circumstantial. But there is no doubt in the minds of the family and medical professionals that Steven was beaten to death and no evidence supporting a motorcycle accident which is what police put his injuries down to. There is no doubt in my mind. Steven because told me his life was in danger the day before he was beaten senseless."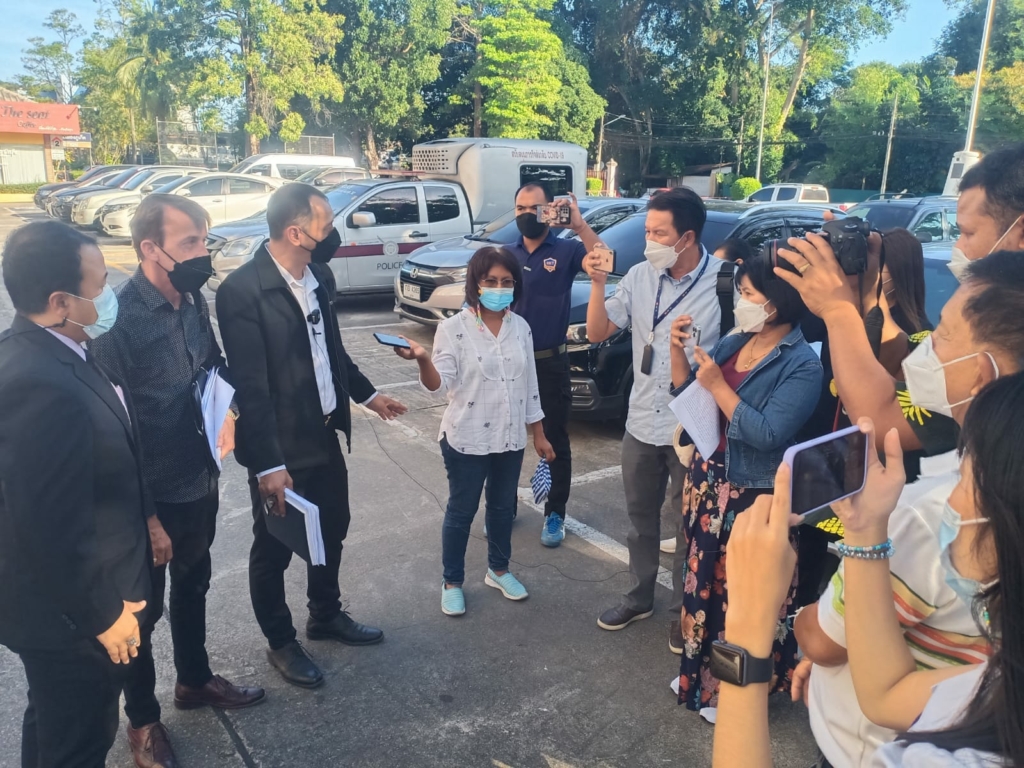 Despite the lack of a murder investigation and, perhaps, because of it, If the cases go ahead, they will still cast new light on 'murder for convenience and gain' cases, staged as accidents, and orchestrated by members of Thailand's ruling classes against weaker victims.
But it remains a big if, as the accused are still men of influence. And the case of Thammanat Prompao – convicted of heroin trafficking in Australia only to become the government's political fixer, rewarding MPs with portfolios for their support, and himself taking the post of Deputy Agricultural Minister, suggests that the government may continue to turn a blind eye if not actually intervene on its members behalf.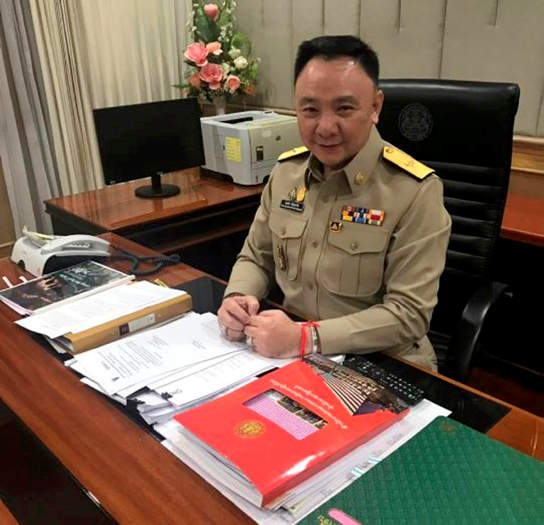 Nattachai, was also Deputy Leader of the government coalition Chart Pattana Party. But he is best known internationally for being the leader of a group of Thai gamblers who took down the Star Casino in Sydney for AUS$20 million by bouncing cheques.

Kotchapan and Oranuch appear to be merely pawns doing their masters' bidding. They have already told a court that they were employees of the Jinda Group of companies owned by Nattachai and his brother Peerasak Srirungsukjinda, a commissioner 'against corruption and for good governance' who were told by their bosses to hold the (stolen) shares.
(Peerasak's new role is to monitor corruption in the Thai Government's Education Department).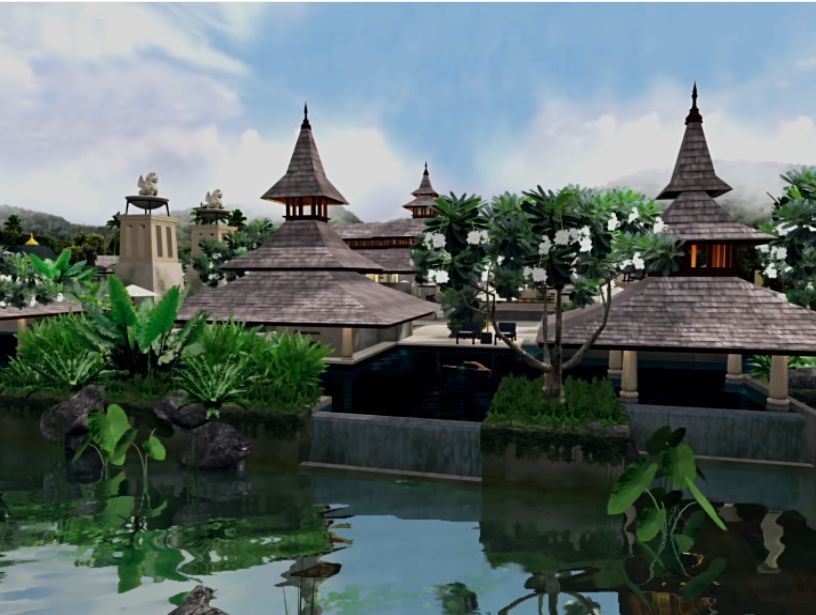 Granville and his investors had all put cash in a massive 'six stars' resort complex being built in Rawai, Phuket, and known as the Puravana or 'Summer Palace' but more recently the 'Lost Kingdom.' The super-luxury resort with spas, restaurants, pools, and underground walkways for staff (to make them less obtrusive) has returned to the jungle (below).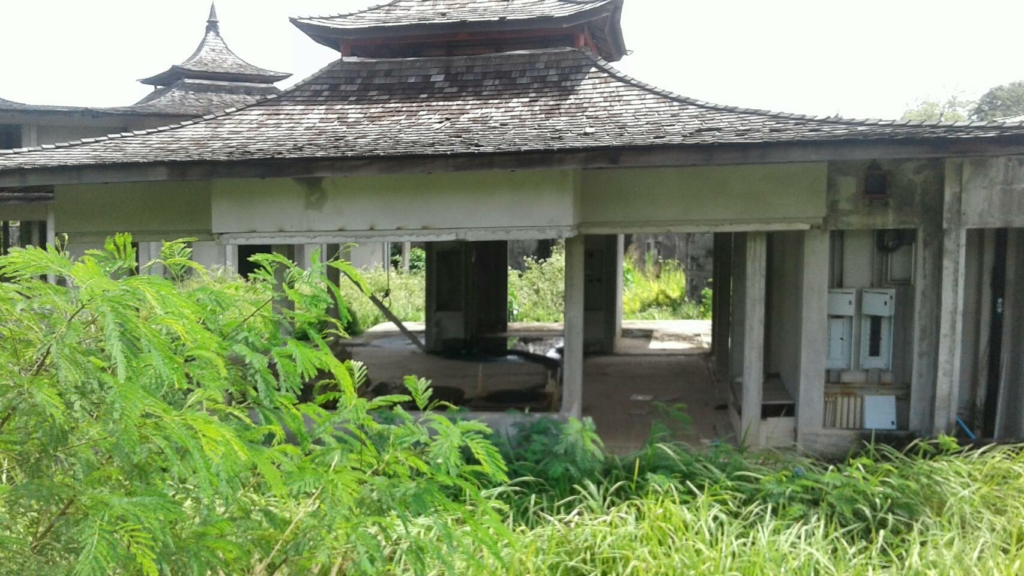 Granville's kingdom was lost when the British barrister was found lying by the road in Phuket in early on March 23, 2013, suffering from four blows to the back of his head. He never recovered dying in a hospital in Devin after being evacuated home.
The evidence of his injuries is convincing. They 'were not consistent with a motorcycle accident' stated doctors both in Thailand and the U.K. And there was evidence from police officers that they were ordered not to open a murder enquiry. They had already noted the injuries to the back of Granville's head, that there was no accident damage to the motorcycle and Granville did not have any other injuries – 'not even his white chinos' were torn,' said McGowan.
"His motorcycle I guess would have had to be travelling at speed in reverse and only the back of head would have have had to have hit a hard object four times while the motorbike and the rest of him remained unblemished and his clothes pristine. He then would have had to have lain down on his back with his hands by his side, as that is how he was found."

Vincent McGowan
Two days before his death Granville had told his mother he had done a deal with the mafia which he regretted. The day before he told McGowan, his Head of Marketing and Sales, that he needed to get out of Thailand, or he would be killed.
And on the night of his death records on his mobile phone show that he had a midnight meeting with the head of security for the Jinda Group, a man who also looked after Nattachai and Peerasak's illegal casinos in Phuket.
Granville misfortunes began when, a Spanish insurance company had withdrew its investment plan in the project.
Work came to halt, and he was arrested and remanded in custody for over a year awaiting fraud charges brought by angry investors, which were subsequently dismissed.

Once released, not only disillusioned with the property business in Thailand, and now also something of a pariah in it, he struck a deal with the brothers Nattachai and Peerasuk to finish the construction, while he kept the controlling share in the name of Anutida or Bee.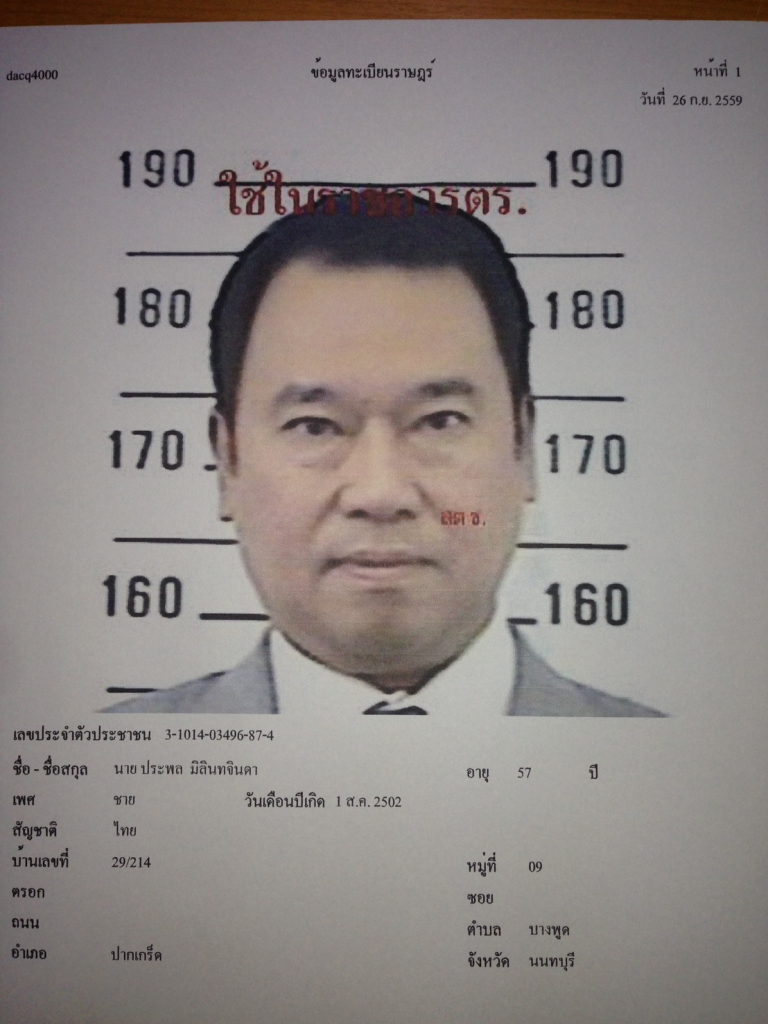 The deal had been brokered by Praphol Milinthajinda another 'related' person who was advisor to Deputy Prime Minister Wissanu Krea-ngam, the government's legal trouble-shooter who helps re-write constitutions, and modifies press suppression laws such as the Computer Crime Act 2007 for the 'moral protection of the people'.
(Praphol and Wissanu share director ships in eleven companies and famously a company called AEC, a wealth management company favourited by many of Thailand's politicians.
This company was linked to the receipt of stolen shares of a murdered Chinese-Thai property developer.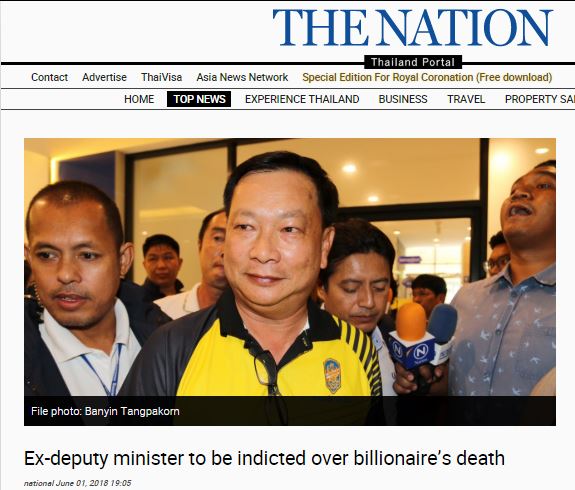 Chuwong See Taeng died from blows to the back of his head – a killing which was also set up as a road traffic accident. The orchestrator Deputy Commerce Minister Banyin Tankaporn (above) was later arrested with four others for his murder. In that case the monetary value involved was three hundred million baht. (US$9.07 million)
The brothers Nattachai and Peerasak simply broke the deal, and shortly after Granville's 'accident' rapidly began selling off parcels of land and mortgaging others to banks all of which relied on corruption in Thailand's Land Office.
Over nine years Vincent McGowan at quite some risk to himself has been battling for justice alone, for Granville and the investors. Criminal and civil cases in Phuket died, he claims, in a justice system which defied belief and was influenced by politicians in Bangkok.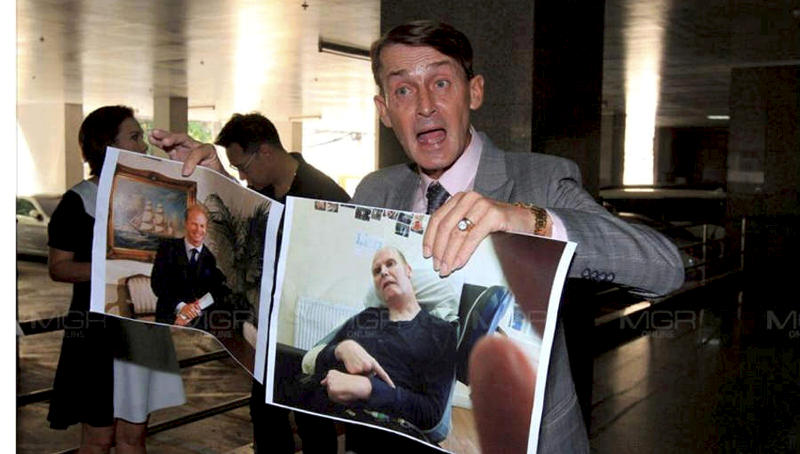 After she allegedly declined what must have been a tempting offer of ten million (US302,000) Thai baht Anutida joined the fight against the political 'nak reng' strongmen. Her decision may reflect the trust she had in those making the offer.

"This is a landmark case for anyone investing in Thailand. I am trusting the perpetrators will hand back the assets or their value or go to prison."

The Foreign Office has issued two 'Notes Verbale' to the Thai Ministry of Foreign Affairs expressing circumstances surrounding the death of Steven Granville. It has had no positive reaction.
Granville's mother Samantha Simmonds, grandmother to eight-year-old Alexander remains horrified at Thai Justice. Her view which she set out in a statement three years ago, she said, remains the same. She begs the Thai people 'to get rid of their untouchables.'