FRAUDSTER BRIAN GOLDIE aka GOUDIE BOUNCES BACK IN CELTIC PARK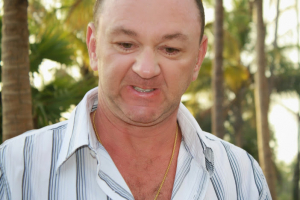 Career fraudster Brian Goldie, aka Brian Goudie, has bounced back recently appearing at the Scottish Cup Final at Celtic Park celebrating his team's win with his latest 'wife' from the poor Thai province of Surin.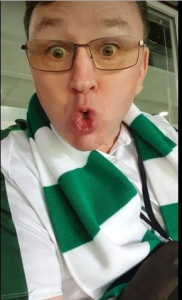 I was reminded of his return because last week the Bankruptcy Court in Bangkok issued a warrant for his arrest.
But I am afraid that is as meaningless as the two other arrest warrants already issued against him by the criminal court in the Thai sex, sun and sea resort of Pattaya. He is something of a master at running from arrest warrants.
The first Thai warrant of arrest was issued after he skipped bail while appealing a three-year prison sentence for defrauding an old lady out of nearly £200,000. The second was for failing to appear in court to answer to 'revenge porn' charges.
There has only been one extradition of a Brit back to Thailand. But in that case the defendant had murdered a former U.S. Marine.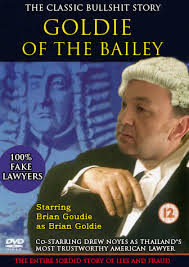 Goldie (Goudie), 52, from Falkirk had re-invented himself in the Thai resort as a qualified British barrister and Scottish advocate, feigning a law degree from Edinburgh University, and then sucked the blood out of his clients.
He trawled the local prison for business and his first major success was to get Jimmy 'Doc' Halliday, a well-known Ulster drugs dealer to sign over his power of attorney to his law firm 'Alba Laws' on his death bed. Goldie had promised to get him out of prison on assault charges He didn't. He knew Halliday was dying of the flesh-eating disease necrotising fasciitis, which he duly did.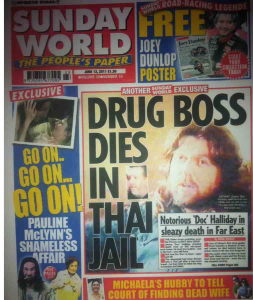 And with Halliday's power of attorney Goudie signed over the inheritance the family should have got which included an apartment and a pub and guesthouse called 'The Blarney Stone', to himself. Goldie then renamed the pub the 'Jaggie Thistle'.
But his biggest coup in Pattaya was to persuade 75-year-old Barbara Fanelli Miller, from Madison, Wisconsin, to part with her life savings (7.8 million baht or £193,000) to save her school-teacher son, Greg, who was banged up in Nong Plalai prison, Pattaya.
Goldie (Goudie) claimed he had the right contacts.
He even had her come to Thailand and stay at the 'Jaggie Thistle', for which he charged of course, telling her that her son was going to be released. She bought clothing and suitcases for her son's release.
I'm guessing some of that money was to pay off the authorities, but in any event if Goudie offered cash he must have short-changed them, for all they did was to pile on the charges.
There remains doubt about the guilt of Greg Miller. Seven charges were dismissed on appeal. But he died in jail aged 52, within a year of being sentenced. Well, the police reports said dead on arrival in hospital. But that is often just a Thai method of covering up the high numbers of deaths in Thai prisons.
Mrs Miller died of grief two years later.
She wrote to me from Madison, Wisconsin before she died:
"With my broken heart, and trembling hands I write this. My only son is gone, and I loved him tremendously. I can fight no longer. Nothing will bring Greg home. To save myself, I have to be done with this nightmare and try to focus ahead for me and it is what Greg would want me to do. The pile of injustice in Thailand is way too high for a 78-year-old lady to cope with."
The injustice? She insisted her son was innocent. And wanted to know why the court not only allowed Goudie bail to appeal his own sentence, but also gave him permission to leave the country by putting down a 'security deposit'.
This was when two Brits and a German had had also taken out criminal embezzlement charges against him, and the ex-girlfriend was suing him for 'revenge porn' and all had told their lawyers to oppose bail.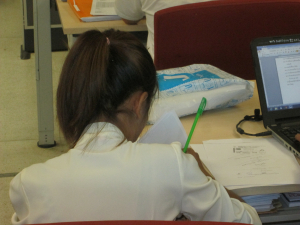 The girlfriend had taken the 'revenge porn charges when, after they broke up, she said he posted porn videos of her servicing him on the net calling her a US$10 whore.
Kanokrat Nimsamoot, the ex-girlfriend's legal representative said: "The Thai justice system has let many people down."
Well that is not uncommon in the Thai justice system. But Goldie also had both Scottish Police and the Australian authorities running around in circles too.
Goldie fled Britain in the 90's after with two others he formed an oil related company, which he convinced the Royal Bank of Scotland had a full book of orders, to make a loan in the region of £100,000. All three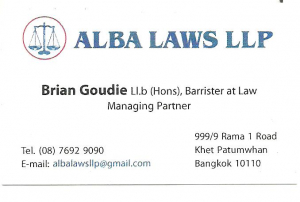 hopped it to Australia.
Warrants of arrest were duly issued for the trio. But the expense of getting them back, it seems, would not be worth the trouble. Nevertheless in Australia where Goudie quickly found a wife the authorities were informed.
That was short-lived, however. It seems he wanted residence in Australia. The wife duly told the Australian Administrative Appeals Tribunal that not only had he confessed to her about the Scottish scam, but he was a man violence and unfaithful to boot. Having found a loophole in Australian law which could prevent his deportation he applied for residency on the grounds that he was the victim of domstic violence.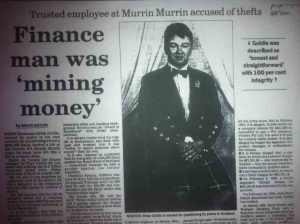 He secured a job with a Perth mining company in their accounts department and duly swindled them out of some A$200,000. It was not a clever scam. There was a paper trail that the judge said his offences of 'blatent dishonesty' 'could be followed on a moonless night.' He was duly jailed for six years. But he served only two.
To this day the AAT keeps the record of Judge Forgie saying of Goldie that he was 'not an honest man nor a man of integrity'. Forgie's judgement to rid Australia of Golide was over-ruled. But the words stuck, and he decided it was time to go.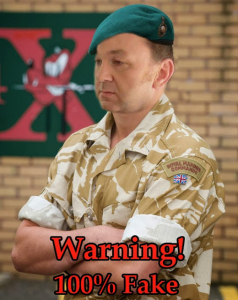 Nevertheless he had had the Australian Immigration officials running around in circle even successfully suing them once for wrongful arrest and being awarded A$22,000.   To his credit in the following years legal papers were written outlining how he got away with it.
(He also later took the rise out of IPSO in the U.K. claiming to be a victimised and hounded victim of the media.)
After a short but interesting spell in the UK he moved to Thailand re-inventing himself a qualified barrister and a Captain in the Royal Marines, with a war wound from Afghanistan.
That's when I caught up with him and wrote this piece for the Sunday Mail in Scotland. He sued me in Thailand over it using Thailand's Computer Crimes Defamation Laws where truth alone is not a defence. But he still lost.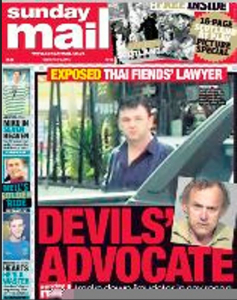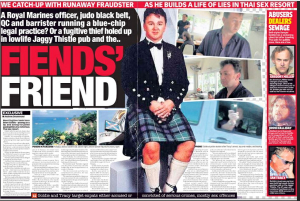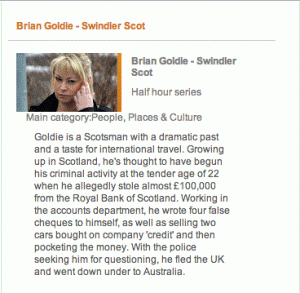 Goldie/Goudie went on to become the featured star in the series 'Serial Swindlers' Episode 6, Brian Goldie, Scottish swindler, on Amazon Prime.
A couple of weeks ago he turned up for the Scottish Cup Final at Celtic Park in Glasgow with his latest love, Oui Jirapun, from Surin, who appear to have a long-term visa for the U.K.
It seems very possible that she was assisted by Goldie's father, who although he's a former UKIP candidate, won't be the first to come to the aid of a Thai damsel.   I'm sure Goudie will be having equal fun with Oui and the UK Border Force.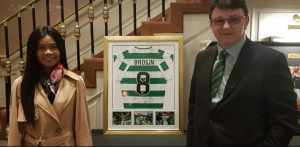 As for the 'Jaggie Thistle' a court order has prevented the sale. It is technically owned by Alba Laws, but his previous 'Thai wife' Sukanya Worakam who was appointed by him as the Managing Director has had to surrender to the court. Lawyers are seeking any surviving relatives of Mrs. Miller.
Goudie has another 'wife' and daughter in southern Thailand and a daughter he abandoned in the 90s in Scotland.
LINKS:
https://www.tvguide.com/tvshows/serial-swindlers/episode-6-season-1/brian-goldie/673180/