POLICE INFORMANT WHOSE EVIDENCE SENT FELLOW AUSSIE TO THAILAND'S DEATH ROW NOW SAYS HE IS BEING FRAMED FOR TRAFFICKING
'POLICE AND CHRISTIAN EVANGELISTS SET ME UP' SAYS DOUGLAS SHOEBRIDGE – WANTED IN THAILAND FOR TRAFFICKING IN AFRICAN WOMEN
An Australian aide to Thai police, who has been accused of framing fellow Australian Luke Cook for a death sentence in Thailand in a sensational drugs trafficking trial, claims he now himself has been framed on sex trafficking charges.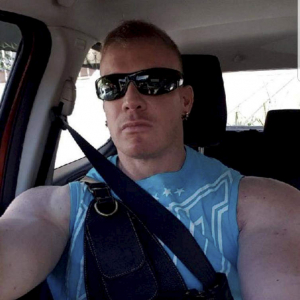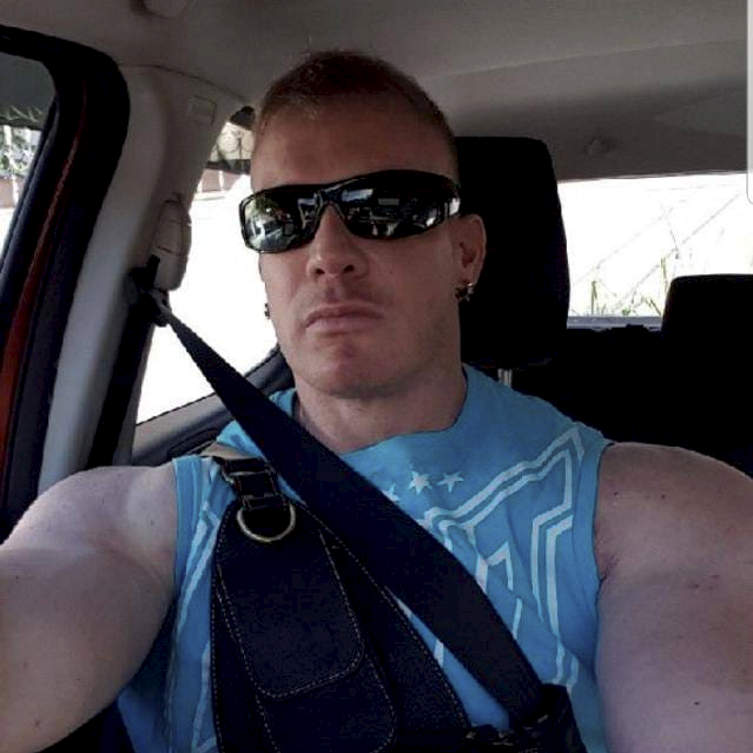 Douglas Shoebridge, known as 'Big Daddy' whose evidence led to the conviction and death sentence of Luke Cook last year for trafficking in over 500 kg of 'Ice' into Thailand, has broken his silence to claim that a prime witness had withdrawn her statement.
And he denies the charge relates specifically to sex trafficking, although the court documents below show otherwise.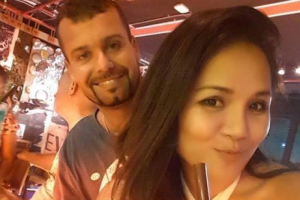 And he never framed Luke Cook, he says. How could he if Cook was convicted? he asked.
"I, Douglas Shoebridge, never framed Mr Luke Cook. Criminal conclusions in both Thailand's lower court and appeals court verifies this. If I framed Mr Cook he would not have been convicted."

From Shoebridge's statement

"My son was convicted on fake evidence falsely linking him to drugs and Hell's Angels by Shoebridge who had a financial grudge against him. There was not a shred of evidence linking my son to drugs other than Shoebridge claimed my son had confessed to him. To say he was Hells' Angel is absurd."

Luke Cook's father Paul
But while nobody has accused the Thai police's Anti-Human Trafficking Division of corruption, there have been widespread claims of corruption against the Combatting Foreign Crime unit for which Shoebridge was an 'informer' and which prosecuted Cook. In some cases these claims, mainly of extortion, have been admitted by the unit's own foreign volunteers.
As Luke Cook, from Perth, WA, languishes on death row in Bang Kwang Prison, Bangkok, Shoebridge specifically claims evangelical Christians and police from Thailand's Anti-Human Trafficking Police had offered an inducement to an African woman to give evidence against him.
" My arrest warrant was issued for human trafficking, of one Kenyan woman claiming to be the only victim, whom has retracted her initial statement and accusations, saying she lied, claiming she was offered benefits by a corrupt Evangelist NGO and Human Trafficking Police. I'd answer 'yes', and confirm the warrant was truthful to being only a "human trafficking warrant" at the time of publication. The "sex trafficking ring" is untrue." *

Shoebridge statement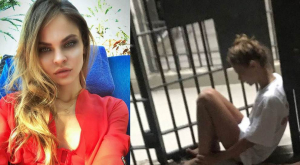 Ironically, Shoebridge was a member of the Combatting Foreign Crime Unit when at the request of the Russian authorities in February 2018 it arrested Anastasia Vashukevich (Nastya Rybka) for allegedly organising 'sex seminars' as a cover for prostitution in the Thai sex resort of Pattaya.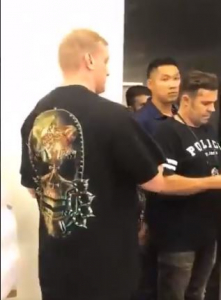 Anastasia, a consort of Russian oligarch Oleg Deripaska, had alleged she was party to information showing Russian interference in the U.S. election of Donald Trump and had written such books as 'Who Wants To Seduce a Billionaire' and 'Eurotrash: How To Seduce The Rich for the Poor'.
Her arrest was widely seen as political and done at the request of the Russian Embassy in Thailand.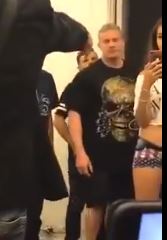 But there was nothing political about Shoebridge's warrant of arrest.
His activity in sex trafficking is alleged to have taken place while he was assisting Thailand's Transnational Crime Co-ordination Centre (TCCC) in its prosecution of Luke Cook for drugs trafficking and other cases including the Nastya fiasco.
Contrary to his claims, Shoebridge was specifically accused in a warrant of arrest together with his Tanzanian partner/girlfriend Sara Musa Chitanda of trafficking in three or more persons for the purposes of prostitution (see warrant and translation below).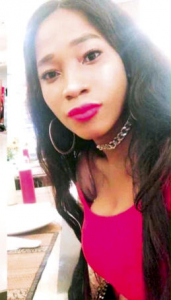 (Update) Shoebridge's claims to IPSO that a Kenyan woman witness had withdrawn her statement and signed a rebuttal were challenged in court. When asked to produce the document by the judge, the defence decided not to. The defence had been warned of the dangers of producing false documentation in court. On Sept 14 2021 Luke Cook was acquitted of all charges in the Thai Supreme Court after evidence backing stories about Douglas Shoebridge on this website was handed over and presented to the court.
Shoebridge, known to the 'trafficked women as 'Baby Daddy' and 'Big Daddy', left Thailand at the time of the arrest of his Tanzanian 'wife' Chitanda, leaving behind a Thai 'wife' Siripat Saimart and a special needs daughter.
He broke his silence to complain to IPSO (The Independent Press Standards Organisation) over an article on Mail Online published following an interview by Channel 9 (Australia) with Luke Cook's father New Zealander Paul Cook. (video and story